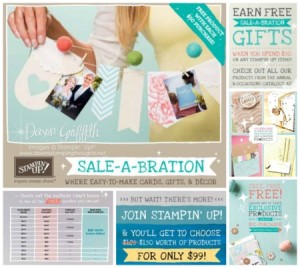 It is Sale-A-Bration….the most wonderful time of the year. And, you thought that was Christmas? Well, it is sort of like Christmas! For every $50 you spend, you get to choose a FREE item. i don't mean a dinky little item either. These are full size packages of 12×12 Designer Series Paper, punches, accessories packs and more!
Keep your eyes posted these next few days. I will have lots of samples and announcements posted on this blog!
To start us off……drum roll, please…..the first three people to book a workshop for a date between now and March 15th will win a free class to go! What is that? Instructions and all the cut materials to creat 6 themed cards. Adhesives and stamped images are not included (SU will not let us pre-stamp for you).
What is a workshop? You gather some friends, have some snacks and I will bring all the materials for people to play with. We could stamp cards, candles or make a scrapbook page. It is kind of like preschool for adults! 🙂 in return, you get to pick out lots of FREE products. And during Sale-A-Bration, SU! Is offering $30 extra bonus dollars with qualifying workshops.
Ready, set go! Contact me today for your FrEE To Go Class!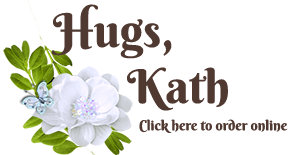 [shareaholic app="share_buttons" id="4832771"]