The 2023 Stamp A Stack has an in person and a To Go option! There are 23 cards to choose from and several classes that can be added on to complete a full retreat style day! And all Add On classes will be no additional shipping.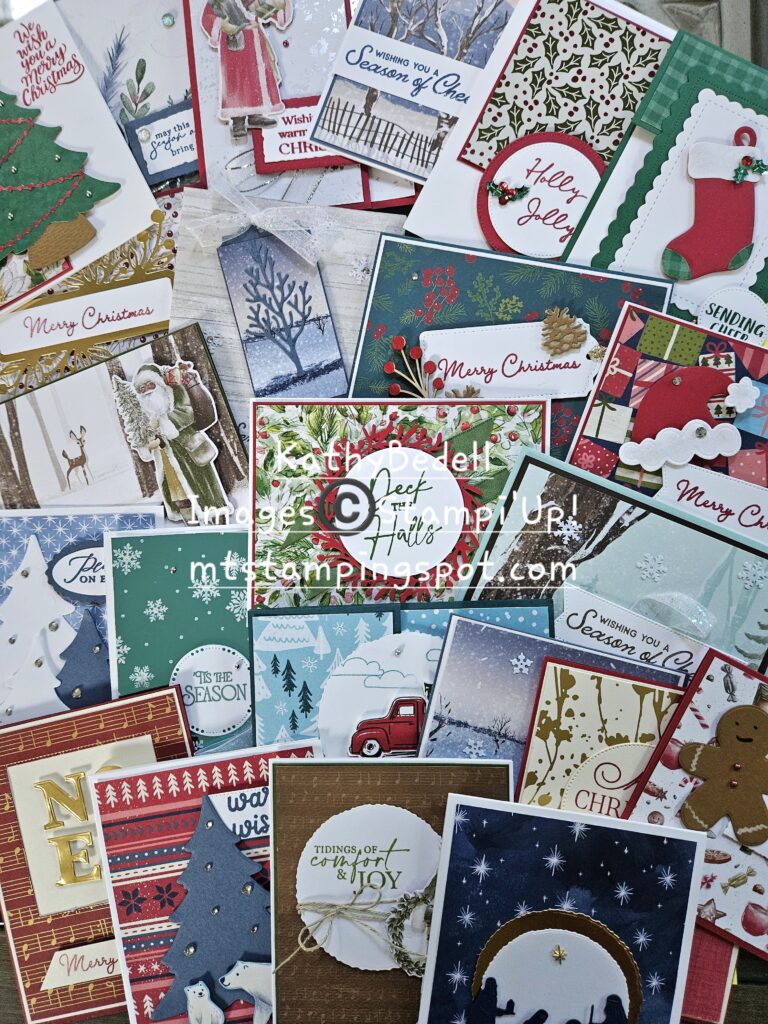 How does Stamp A Stack work?
You make 16 cards for $30. To make things go more timely, you will make four of each card you choose. So, you can choose 4 different cards (making four of each) for a total of 16 cards. Or, you could make 2 different cards (eight of each), etc. Just know that when you register, any card design you choose will come in a kit that make four of that specific design.
The $30 fee includes up to 4 card designs. You can, of course, add more designs for the additional fee, but remember, all choices come in kits of 4 cards per design.
All card kits will come cut, scored, die cut with all necessary embellishments to complete the cards as shown. YOU WILL NEED AN INK PAD AND STAMPS WITH GREETINGS TO COMPLETE THESE CARDs. That said, you can switch up the inks/greetings on all the cards to use what you have on hand. THERE IS ONE EXCEPTION: the Truck fun fold card. You will need the Trucking Along stamp set (and perhaps punch if you do not want to fussy cut) to complete this card. Many of you may have the old SU! Stamp set that had a pick up truck that would substitute nicely.
IN PERSON:
If you attend the in person day on Sunday, November 19th in Windham, NH, the space will open at 9AM and we will close at 5PM. This gives you plenty of time to come and go at your leisure with lots of time to create and finish your projects!
Like in past years, I will have soup and salad for lunch as well as plenty of sweets and snacks. This year, I will offer donuts and muffins for those that choose to arrive early!
If you are attending in person, please bring your adhesives or I will have some for sale. I will have all inks and stamp pads for you to use.
To register In Person or ToGo, make a note of your favorites below ( by title) and then please use this link: https://conta.cc/3QhK24S
**Each card design has been given a name to minimize confusion- they are at the bottom of each photo. ***there are TWO GIFT CARD options: Red Santa and Blue Sparkle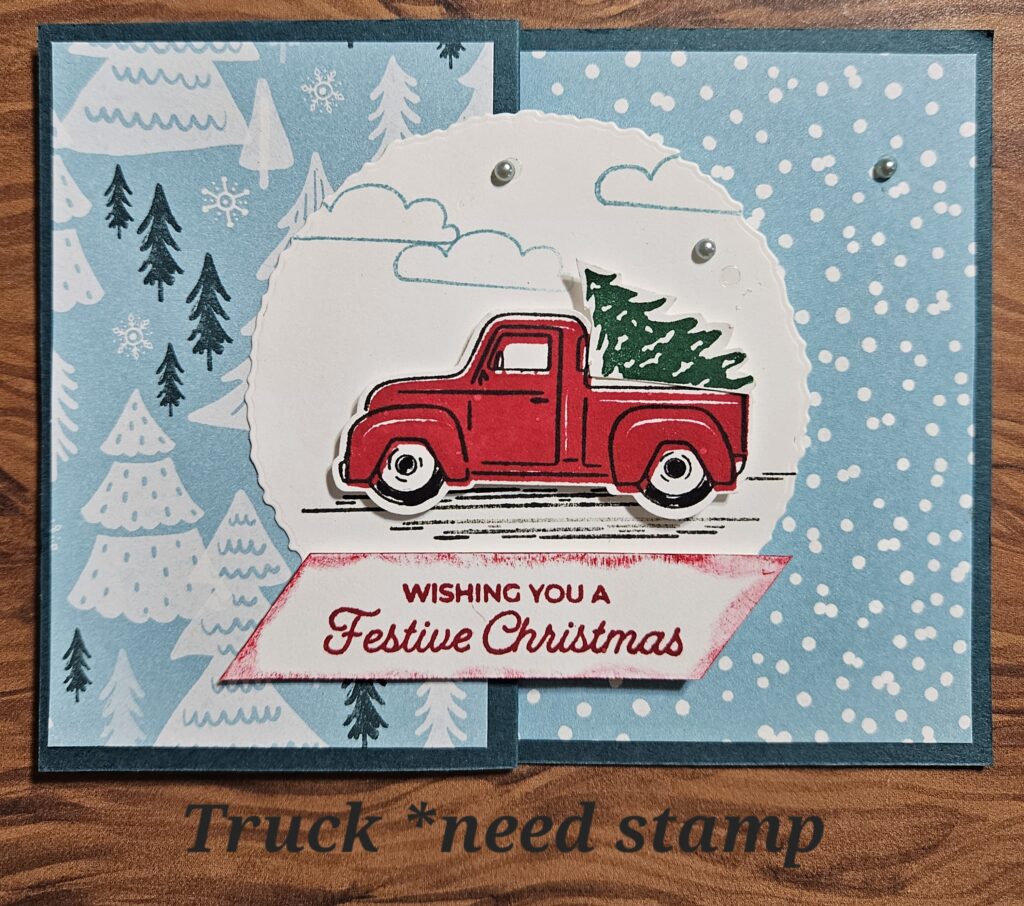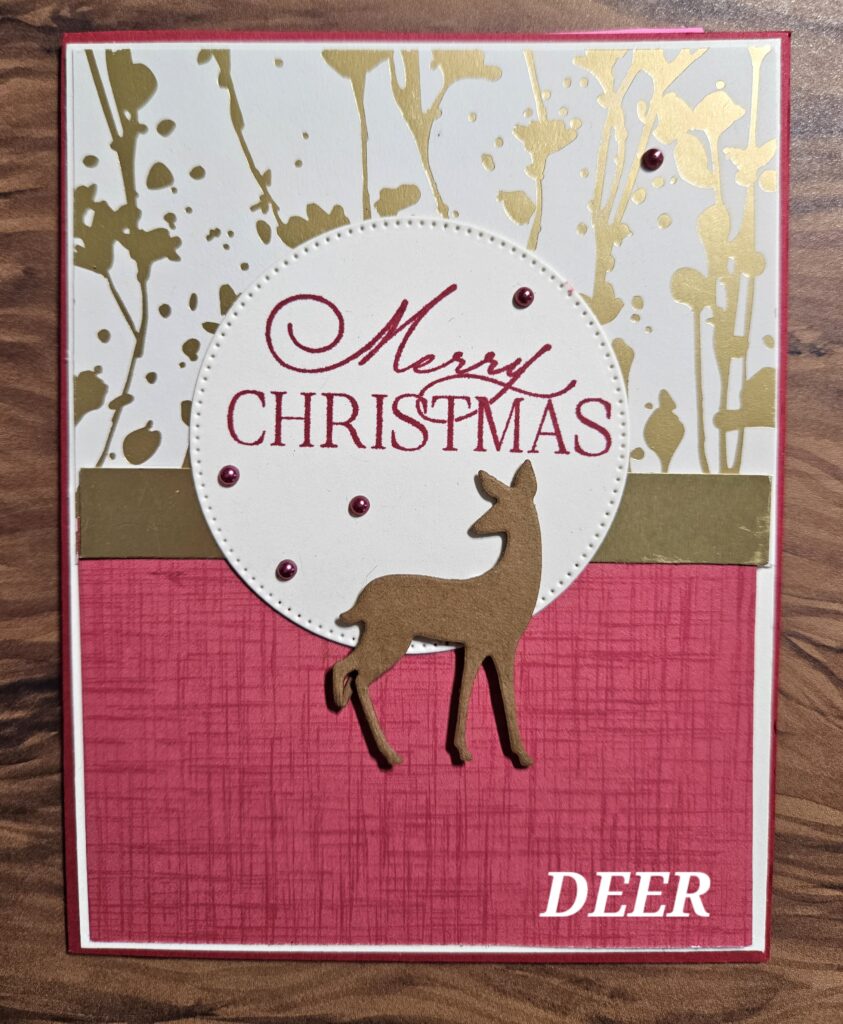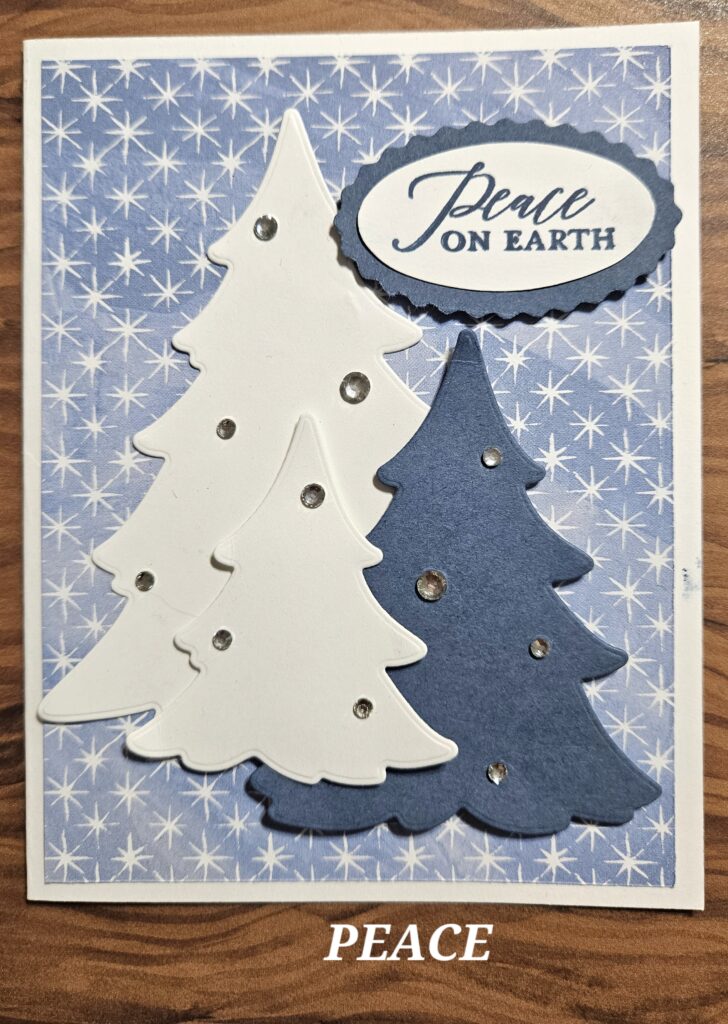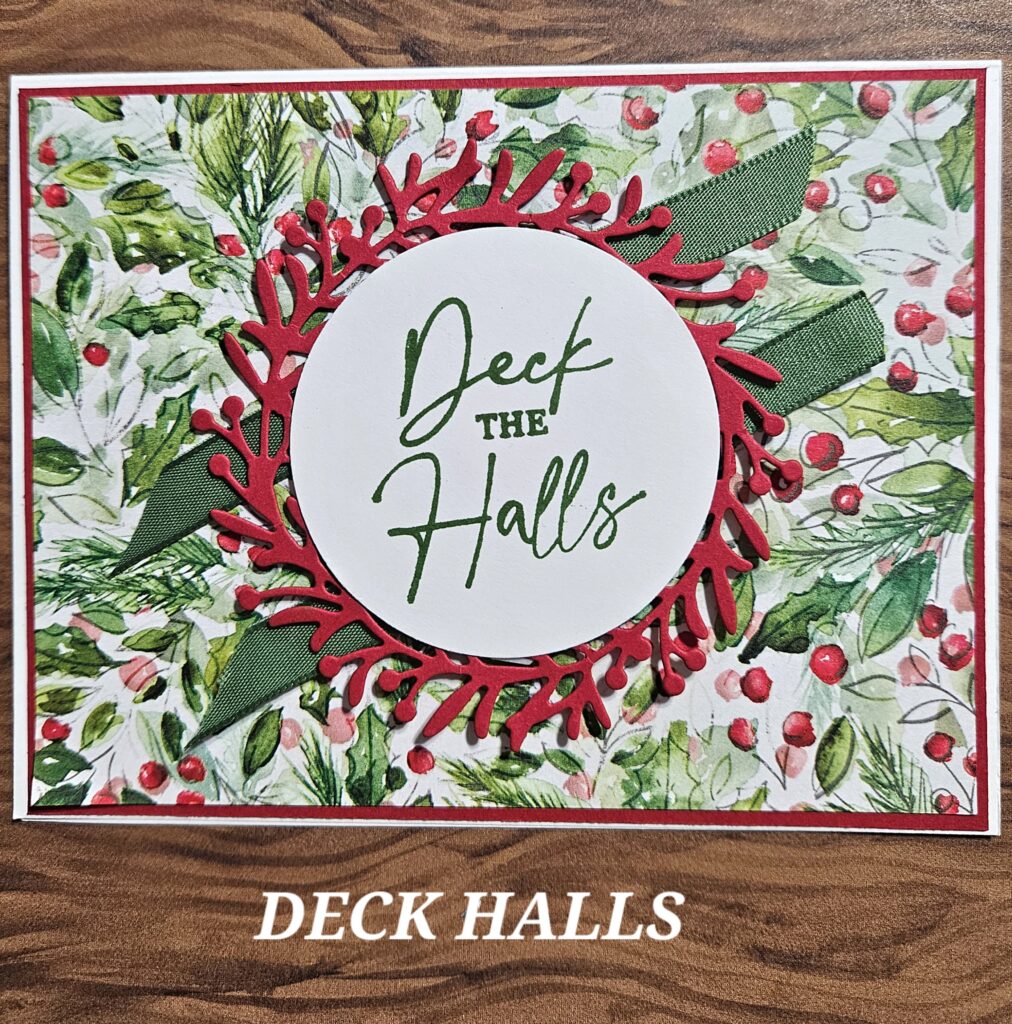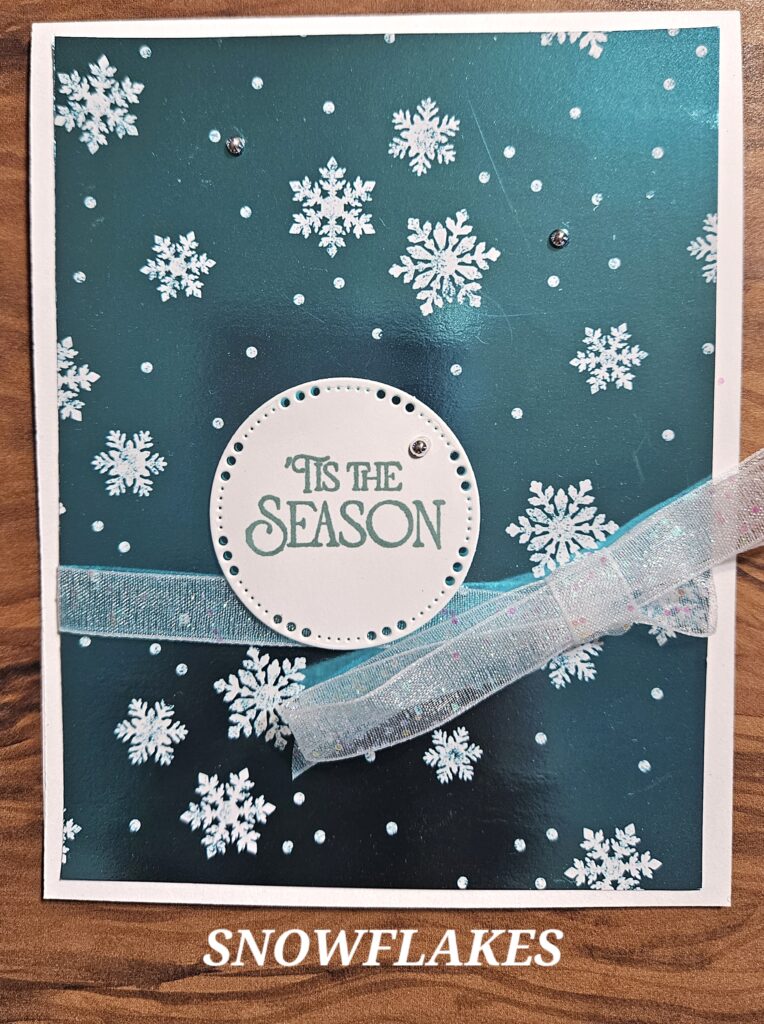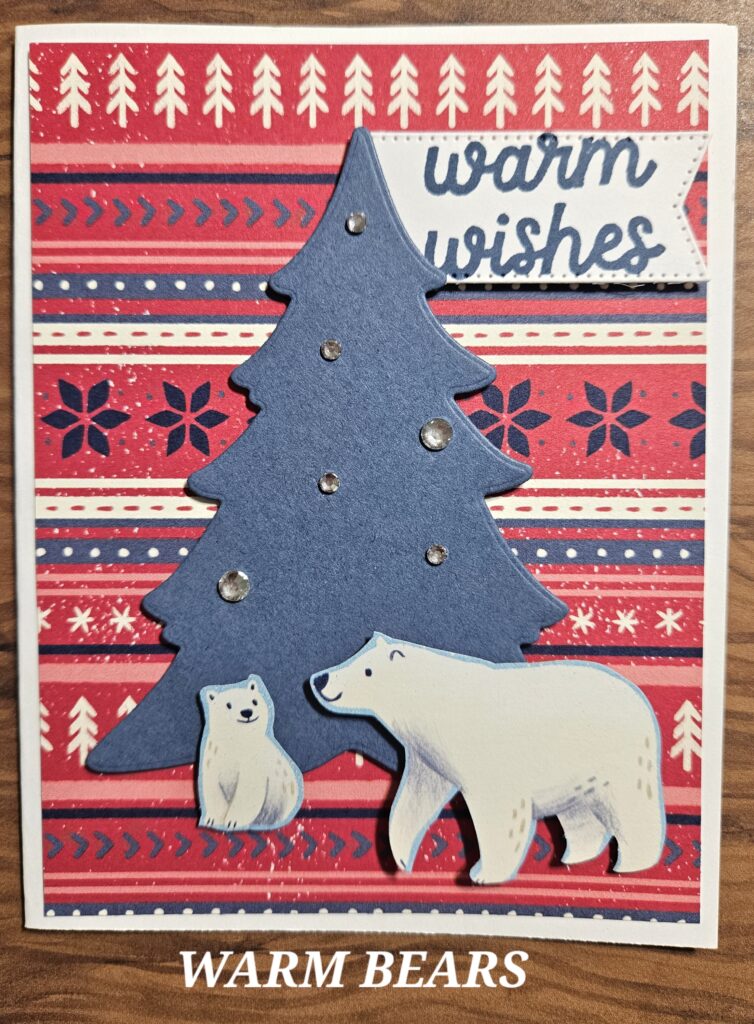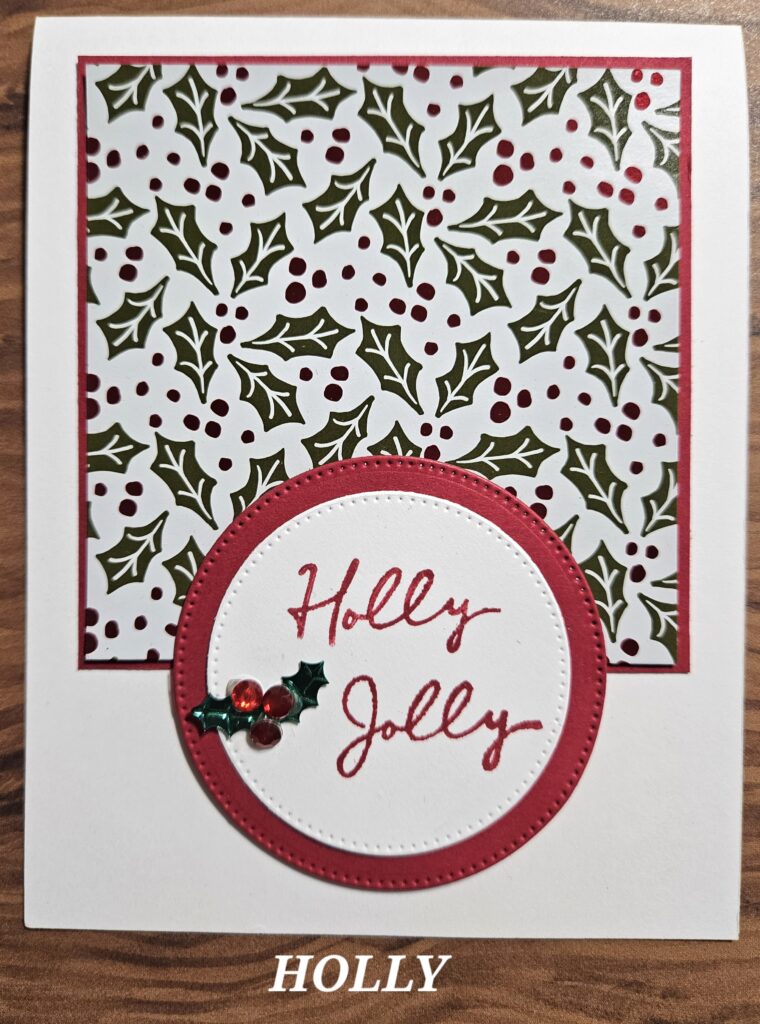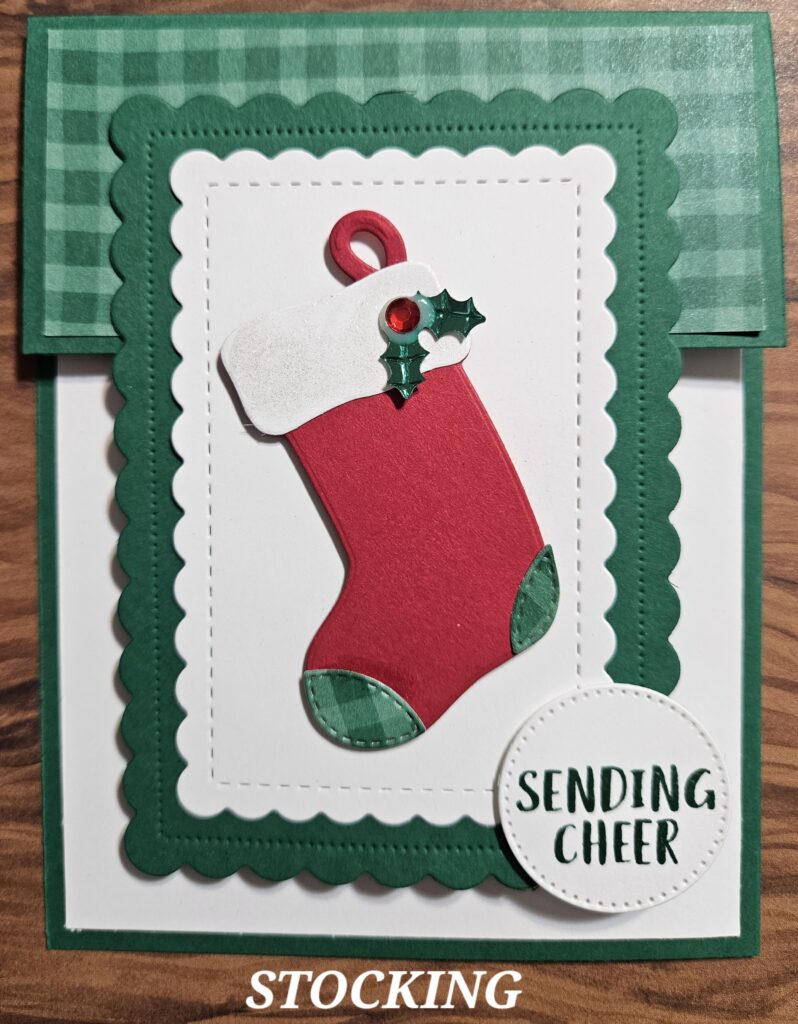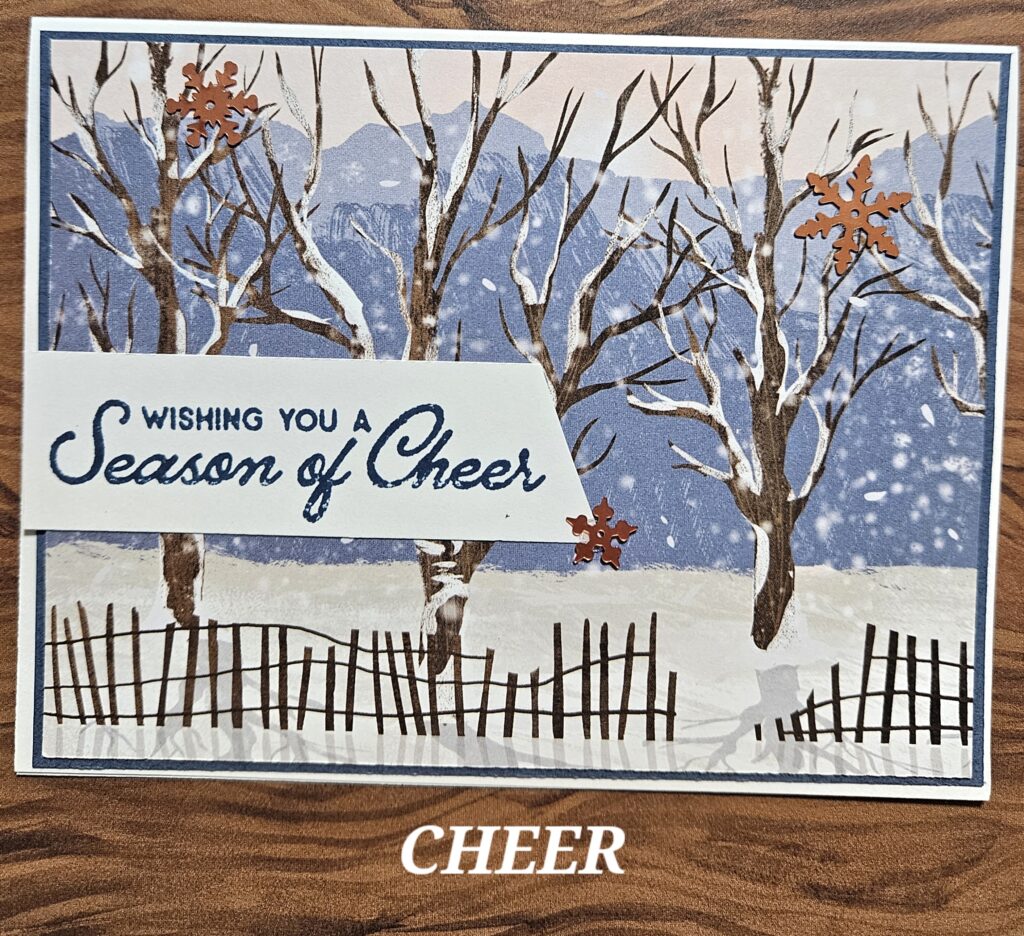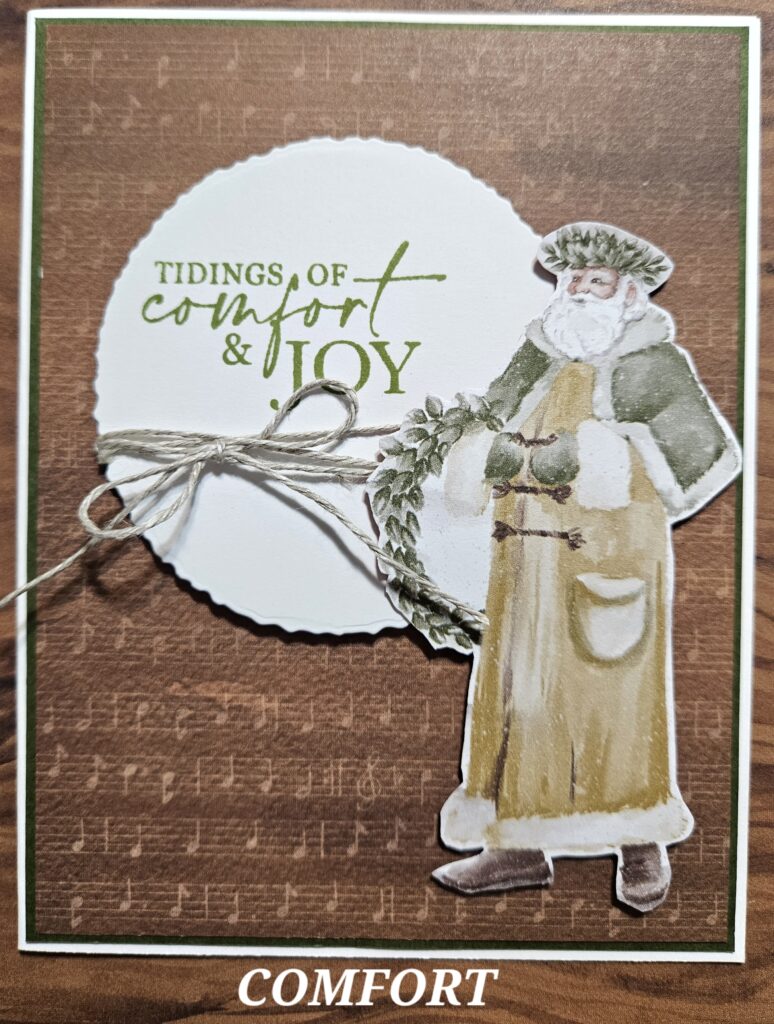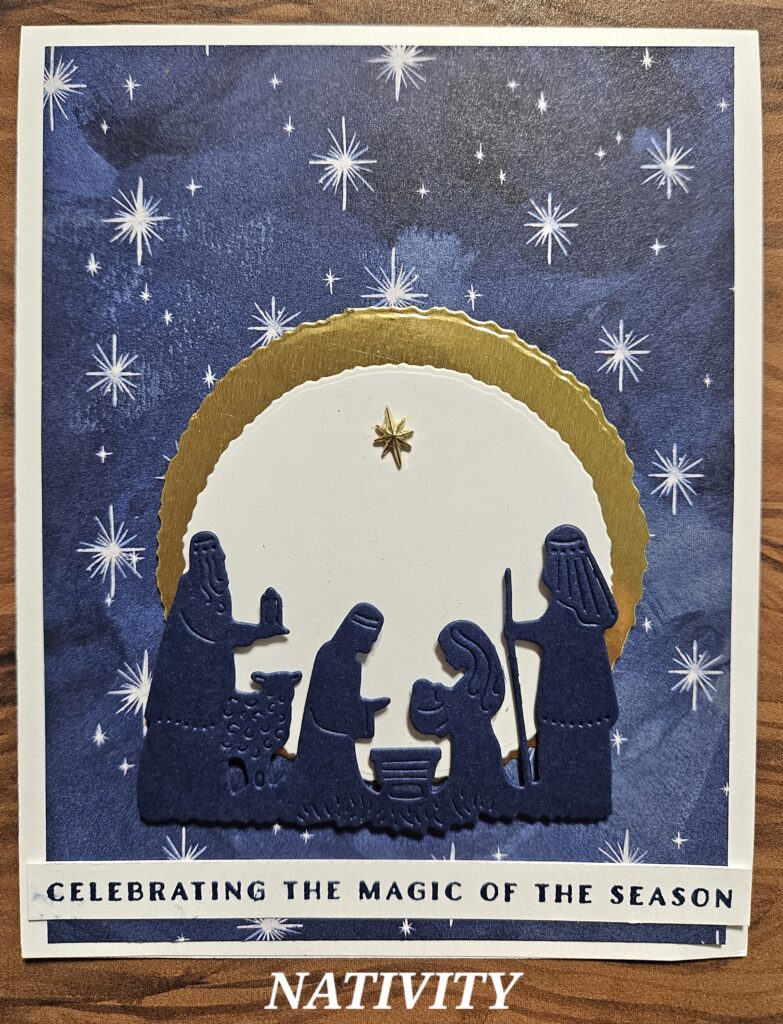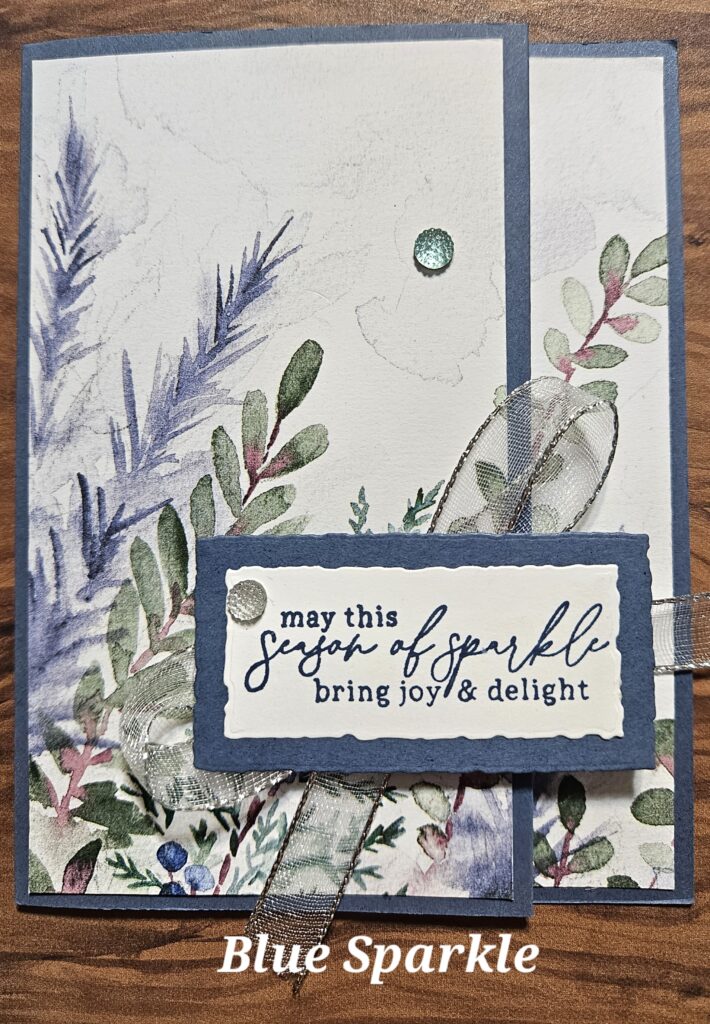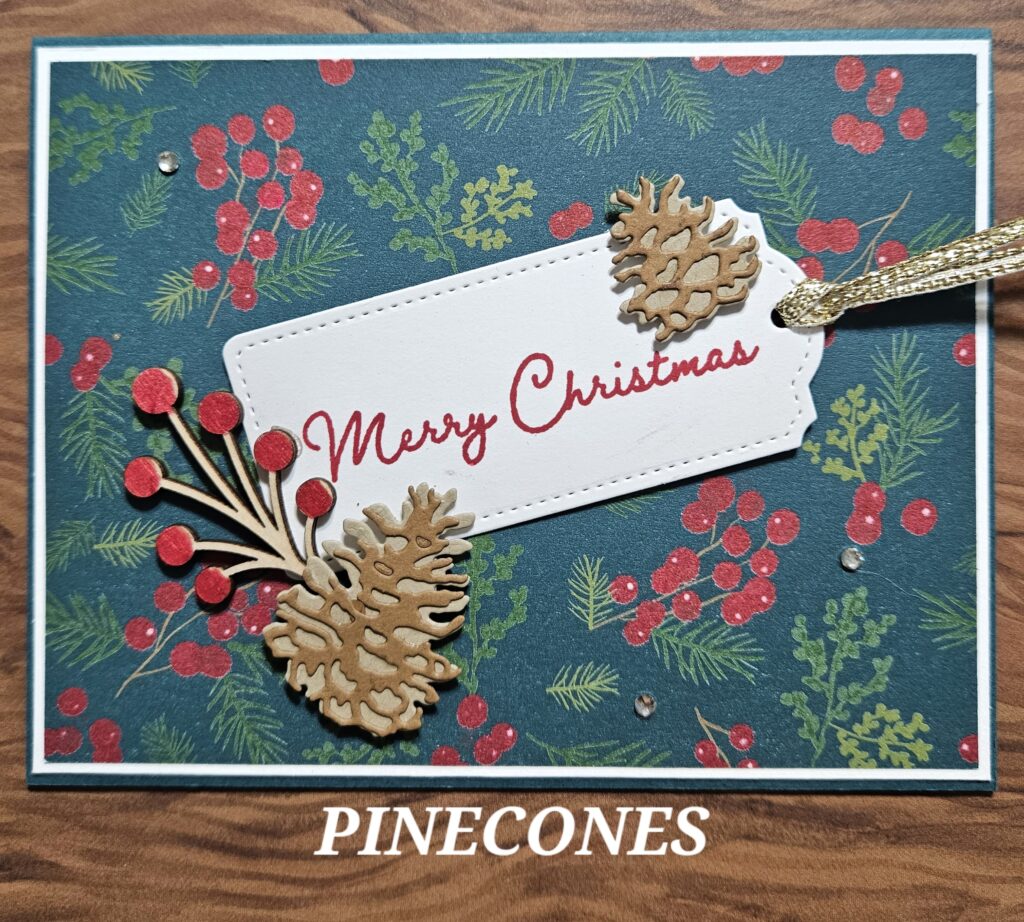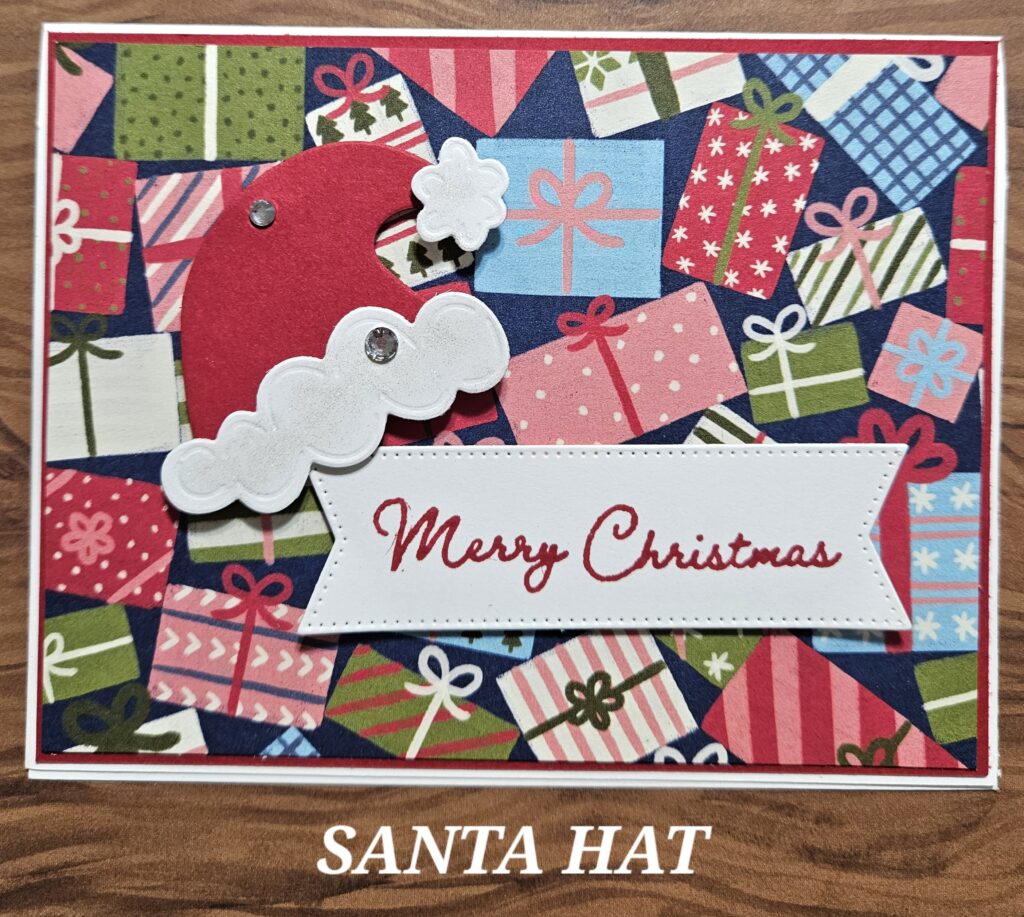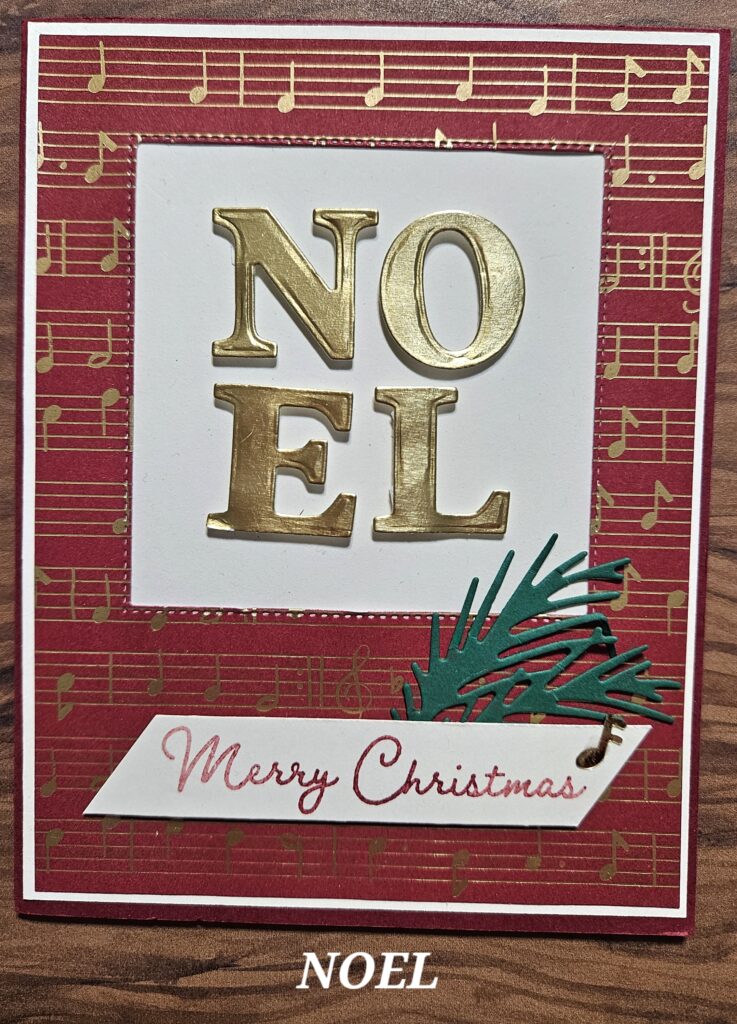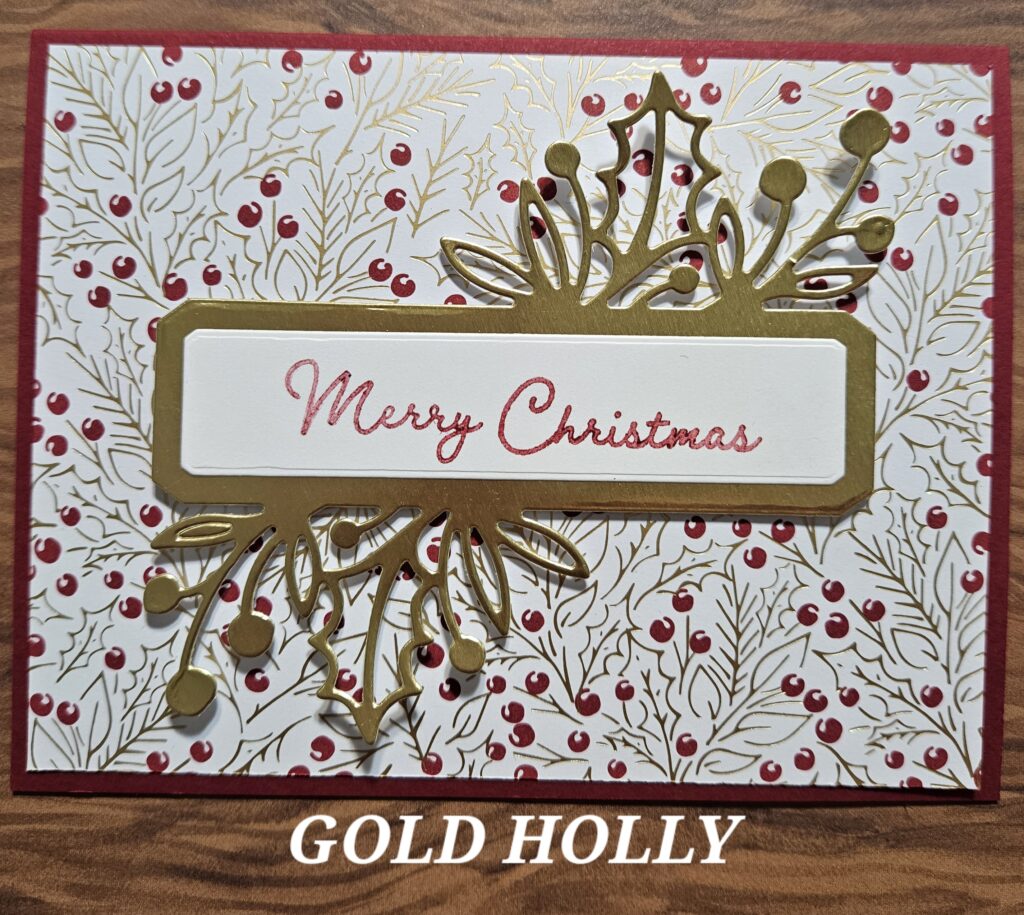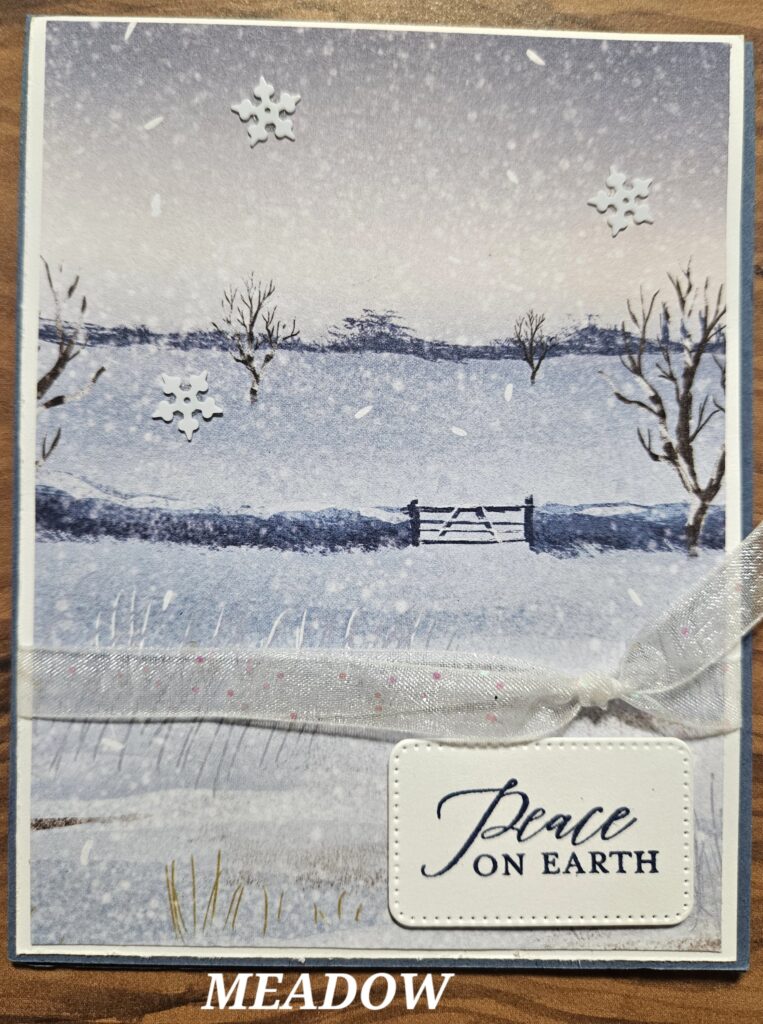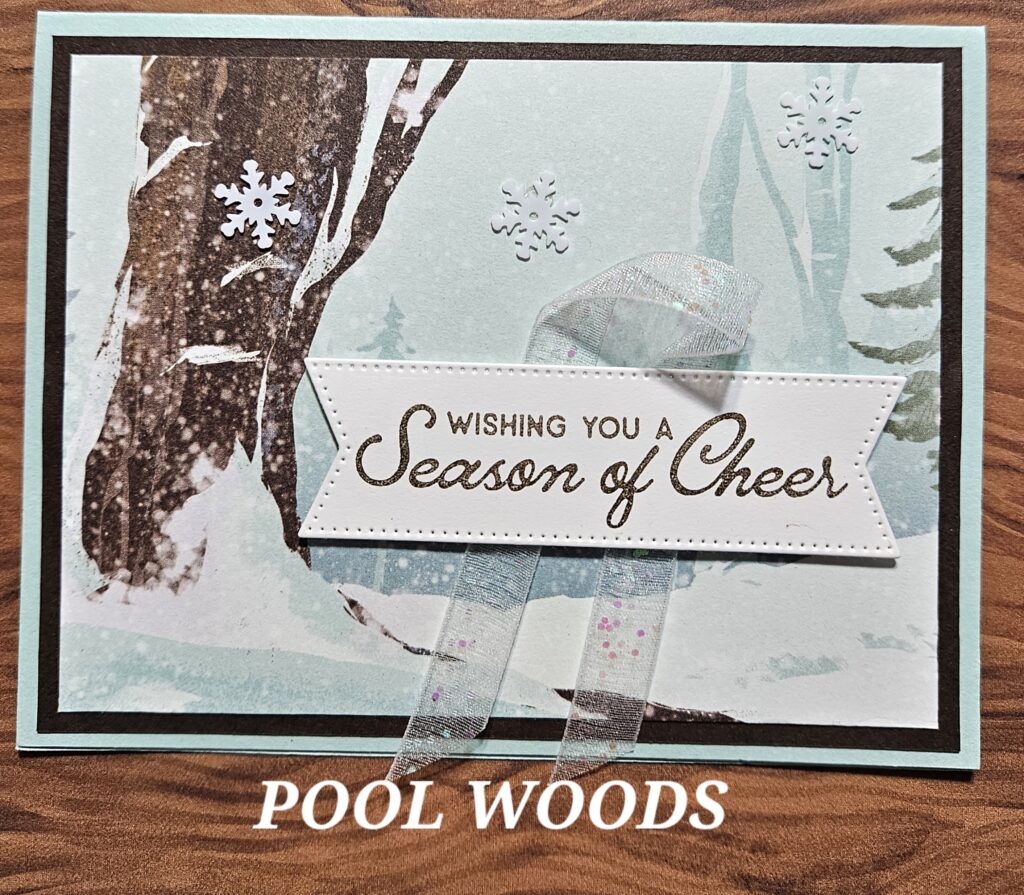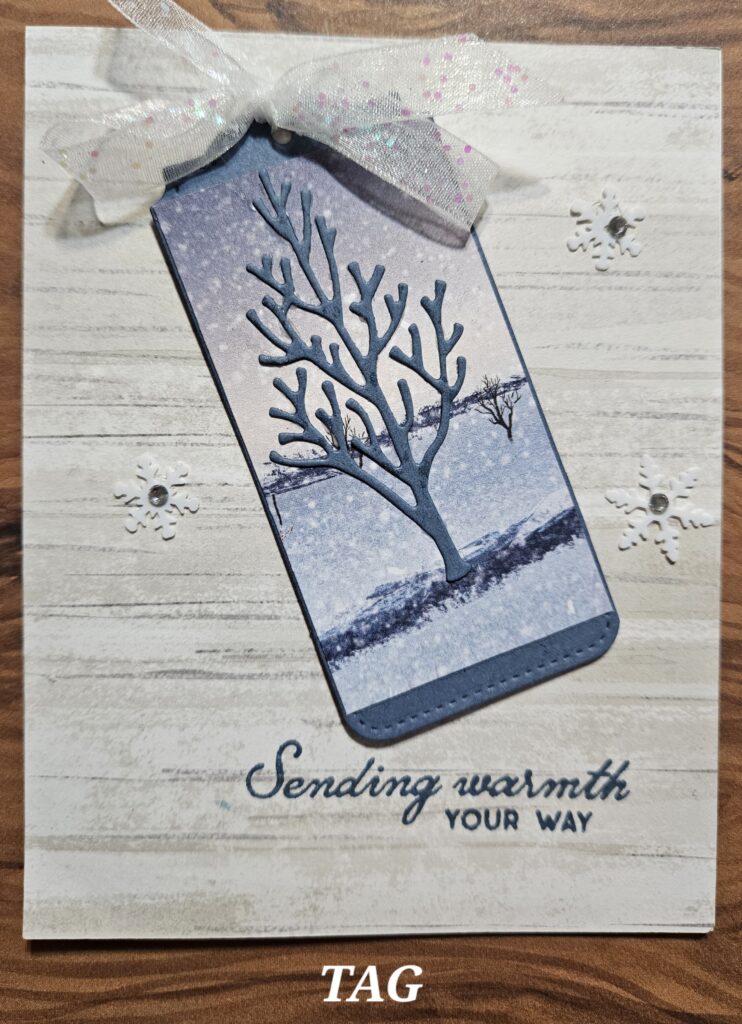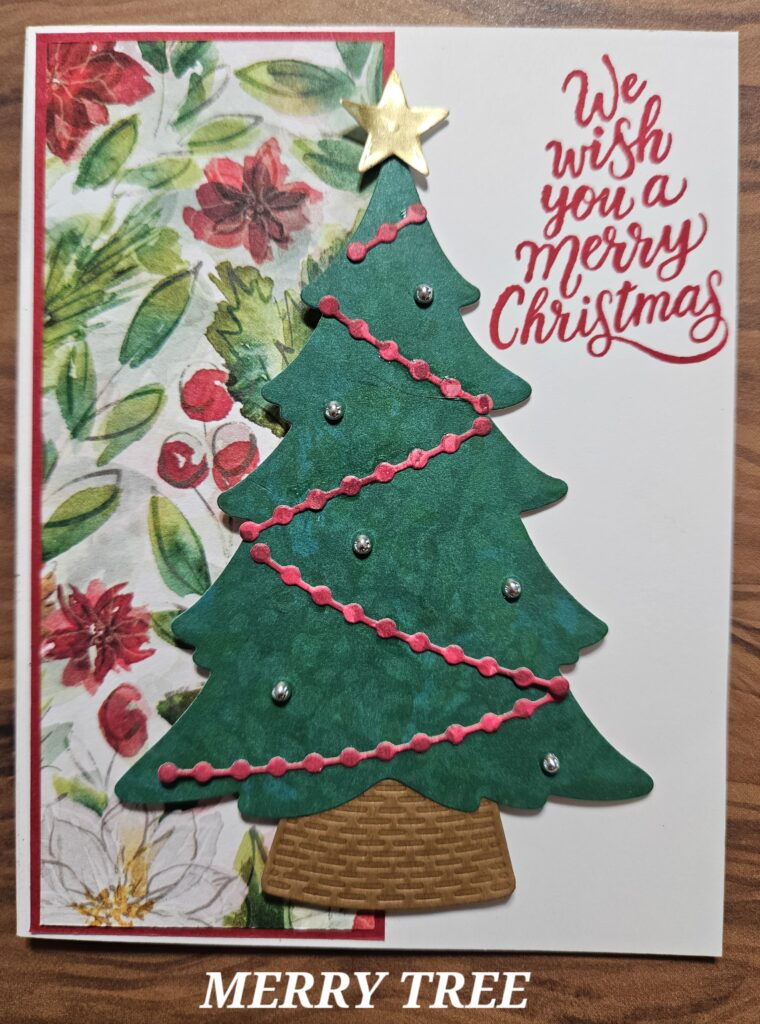 The following are ADD ON classes are only for anyone that orders a Stamp A Stack, either in person or ToGo. There will be NO additional shipping costs to add these to your Stamp A Stack class.
ADD ON Fluffiest Cat Class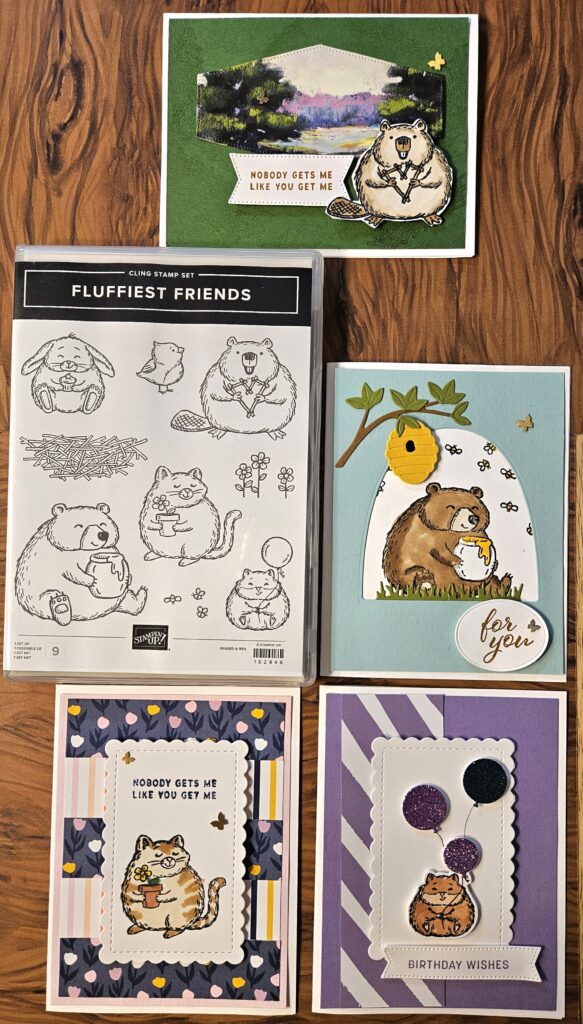 The Fluffiest Stamp set and dies are part of an Online Exclusive offering to be released on 11/7. The price of this class includes the required stamp set. The stamp and bundle has a 10% discount. You can add the dies and I will give you the 10 % discount of the bundle price.
The class fee is $30 for the 4 card kits and the stamp set. If you choose to add the dies, they will only be an additional $28 (bundle price is $54)….that makes the card kits only $1 each!
ADD ON MEANDERING MEADOW CLASS
Add on class fee is $28 and is shipped at no extra expense when the Stamp A Stack is ordered.
This class will come with a full pack of the Meandering Meadow DSP and a pack of the Adhesive Backed Dragonflies and Birds. You can add the stamp or Bundle for no additional shipping charges as well!
ADD ON The 8 x 8 HORSE AND SLEIGH SHADOW BOX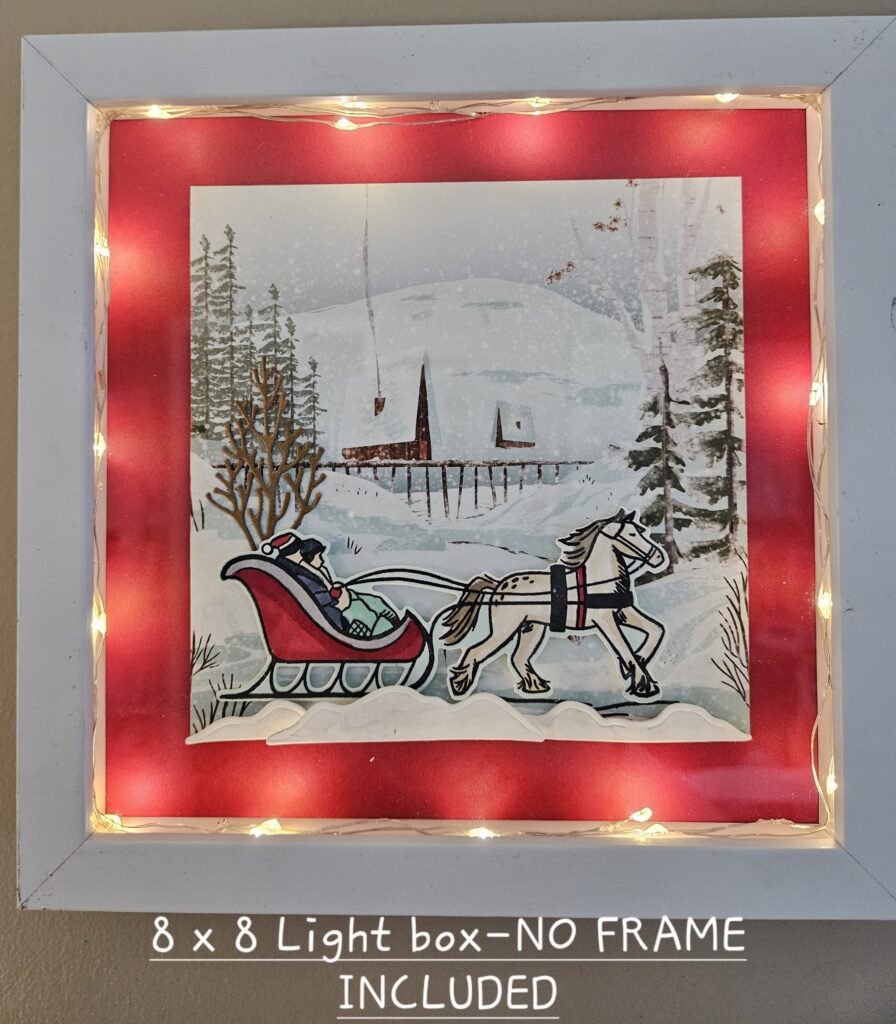 In this Add On class, you will need the Horse and Sleigh stamp set and various blends at a minimum. (Again, if you attend in person, I will have all required stamp sets and inks). You will receive all die cuts, the DSP, the Red card stock backing and the string lights. You will need to purchase an 8 x 8 shadowbox frame for this. I find them cheapest at Michaels online in 3 packs. They go on sale regularly. IN PERSON- I will have a limited number of these frames for $5 each you can purchase that day.
Cost of the Horse and Sleigh Light box is $15 when added on to the Stamp A Stack.
ADD ON FOR IN PERSON ATTENDEES ONLY: Nativity Lighted Shadowbox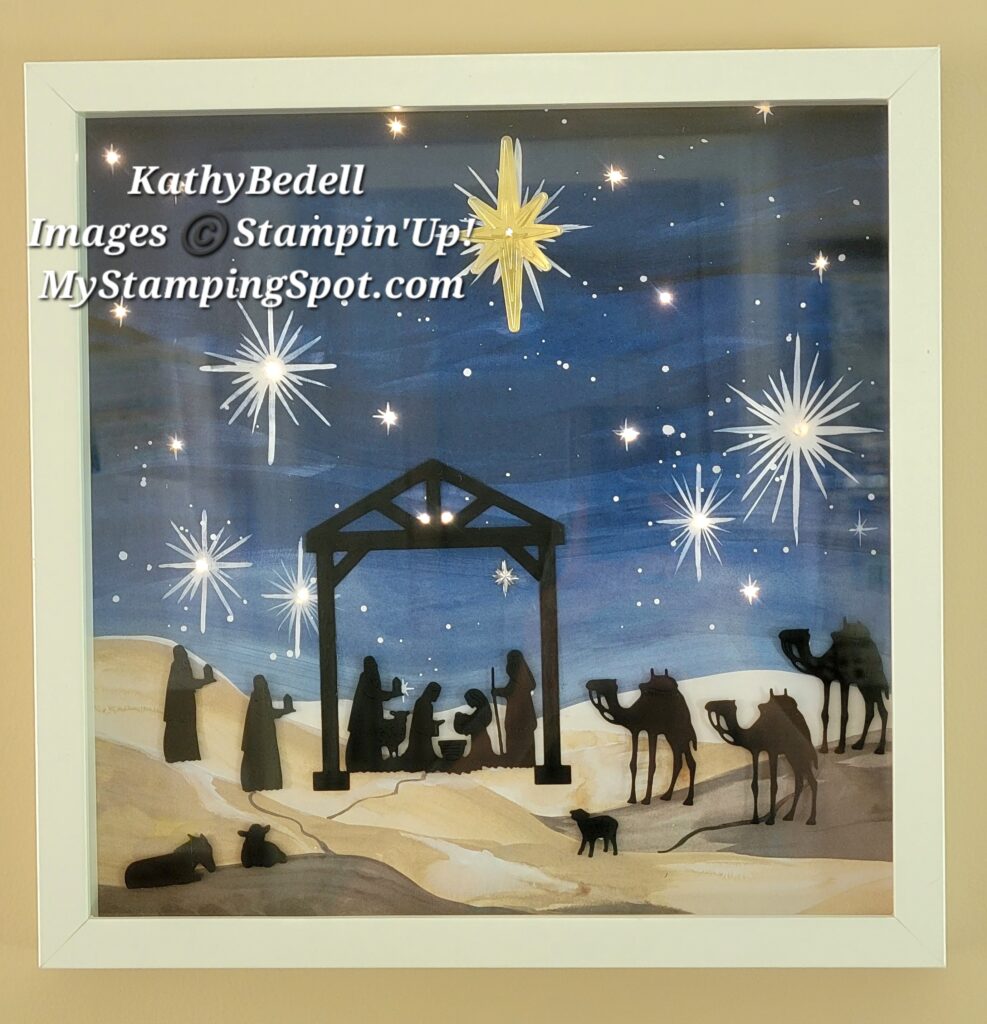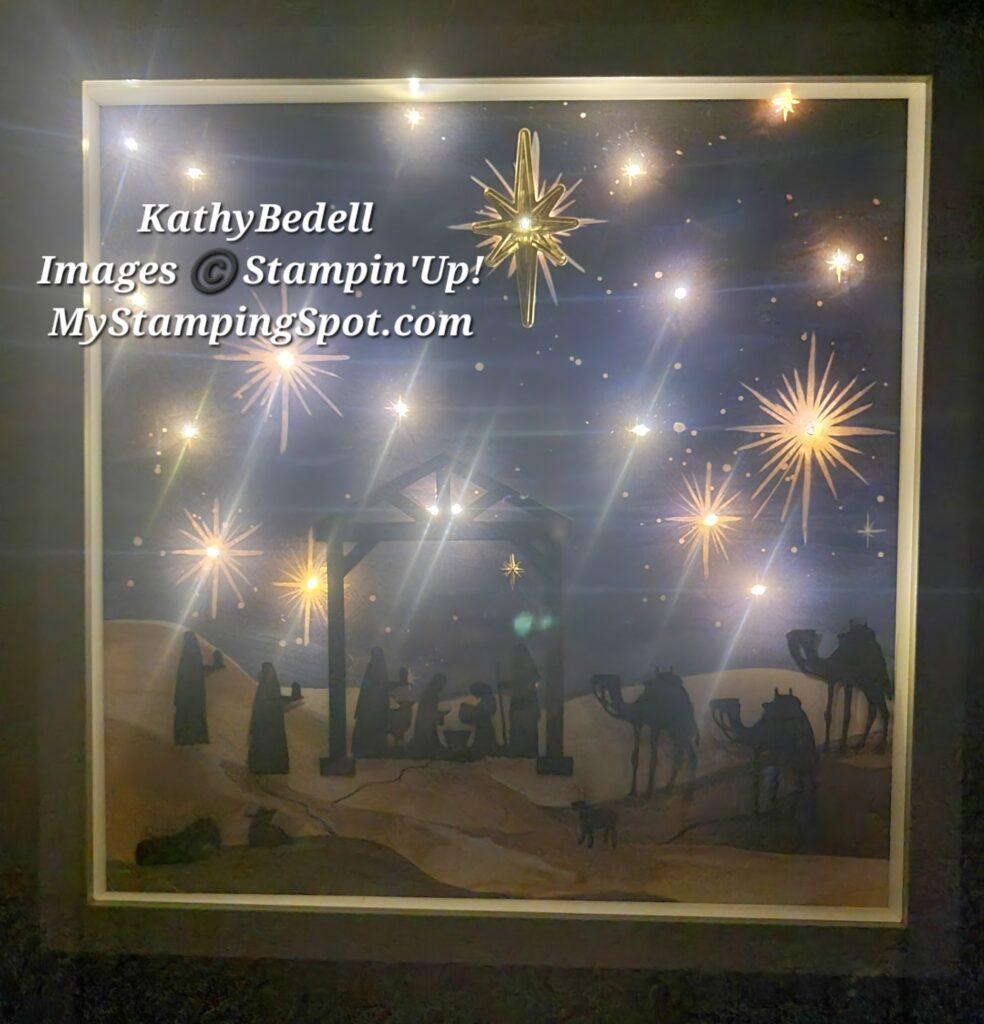 With this Add On class, you will receive a full pack of the O Holy Night DSP and a full package of the Adhesive Backed Star Trinkets, both of which you will use to complete the Shadowbox. You will also receive a strand of the mini lights. You will receive the manger, holy family and animals all pre die-cut for you.
Class fee: $30
You will need to purchase a 12 x 12 shadowbox frame for this. I find them cheapest at Michaels online in 2 packs. They go on sale regularly. IN PERSON- I will have a limited number of these frames for $7.50 each you can purchase that day.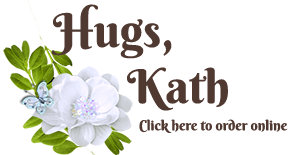 [shareaholic app="share_buttons" id="4832771"]