For a limited time, you can get the exclusive Thoughtful Branches bundle. Order the bundle between August 2 and 31 (while supplies last). That's just in time for you to use their Bonus Days coupons that you earned last month!
Details
All exclusive items associated with this promotion will be available until August 31 or while supplies last only.
Customers may use Bonus Days coupons on the stamp set, Thinlits, or bundle. You must order directly online to use the codes that can be found in the email you received directly from Stampin'Up! I do not have access to those codes or anyway to retrieve them.
Dates:
Promotion period: August 2–31, 2016
Promotion Deadlines:
PHONE/FAX/MAIL: August 31, 2016 by 6:50 PM (MT)
OEX/ONLINE: August 31, 2016 by 11:50 PM (MT)
ITEM # PRODUCT NAME RETAIL
144328 Thoughtful Branches Bundle (ENG) $52.00 USD
144329 Thoughtful Branches Bundle (FR) $52.00 USD
143539 Thoughtful Branches Photopolymer Stamp Set (ENG) $27.00 USD
144264 Thoughtful Branches Photopolymer Stamp Set (FR) $27.00 USD
143538 Beautiful Branches Thinlits Dies $31.00 USD
Bonus: Everyone that orders the stamp set or stamp set/thinlits bundle will receive instructions for this class pictured
below. Then, learn new ways to use the set on August 22nd 7-10 PM. If you purchase the stamp set, you can attend my Thoughtful Branches Card class for only $10! Yup, that's right….come and make 4 cards with full instructions and envelopes that night plus you get a different set of instructions to make more projects at home with your new bundle!
Now that is a good deal!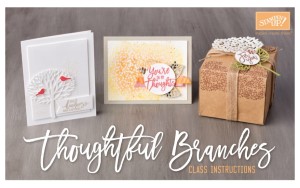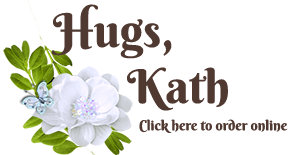 [shareaholic app="share_buttons" id="4832771"]