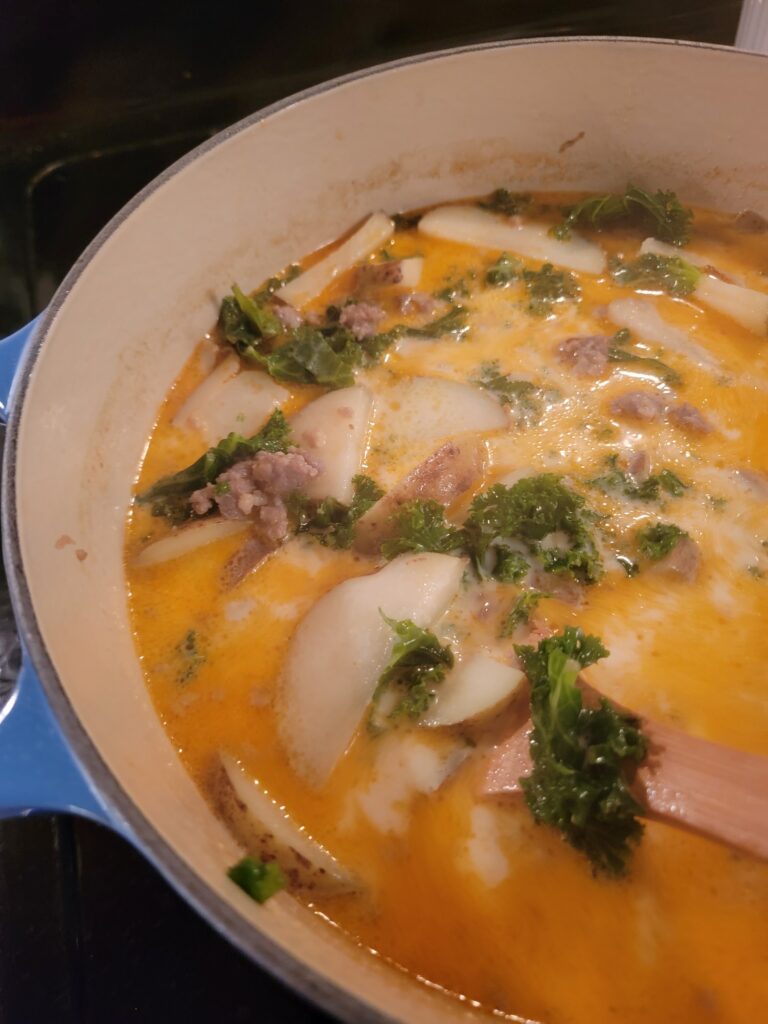 There are many versions of this out there, bUt I keep it simplified. This is my go to when I want a quick, easy one pot meal on a hot night! I make a spicy version. I see no reason why you can't use sweet sausage, although I have never tried.
I start with one pound hot sausage. I brown it with a chopped onion and garlic.
While the sausage is browning, I clean and slice potatoes into 1/4" slices (cut the potatoes in half first of big). No need to peel the potatoes! For 1 pd sausage, I would cut 4-6 spuds, depending on size.
When sausage is cooked, add the potatoes, 6-8 cups of chicken stock and bring to a boil. While the potatoes are cooking, chops fresh kale. I add a lot as we love it! Maybe 4 cups worth.
When potatoes are cooked, throw in the kale and add approximately 1-1 1/2 cups of half and half. I have made it with cream, with milk, but half and half is what we like best….adjust to your taste.
Serve with a little grated Parmesan cheese. Enjoy!
This recipe can very easily doubled or tripled for large gatherings!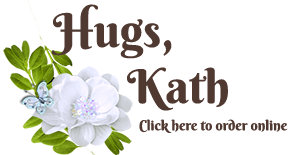 [shareaholic app="share_buttons" id="4832771"]