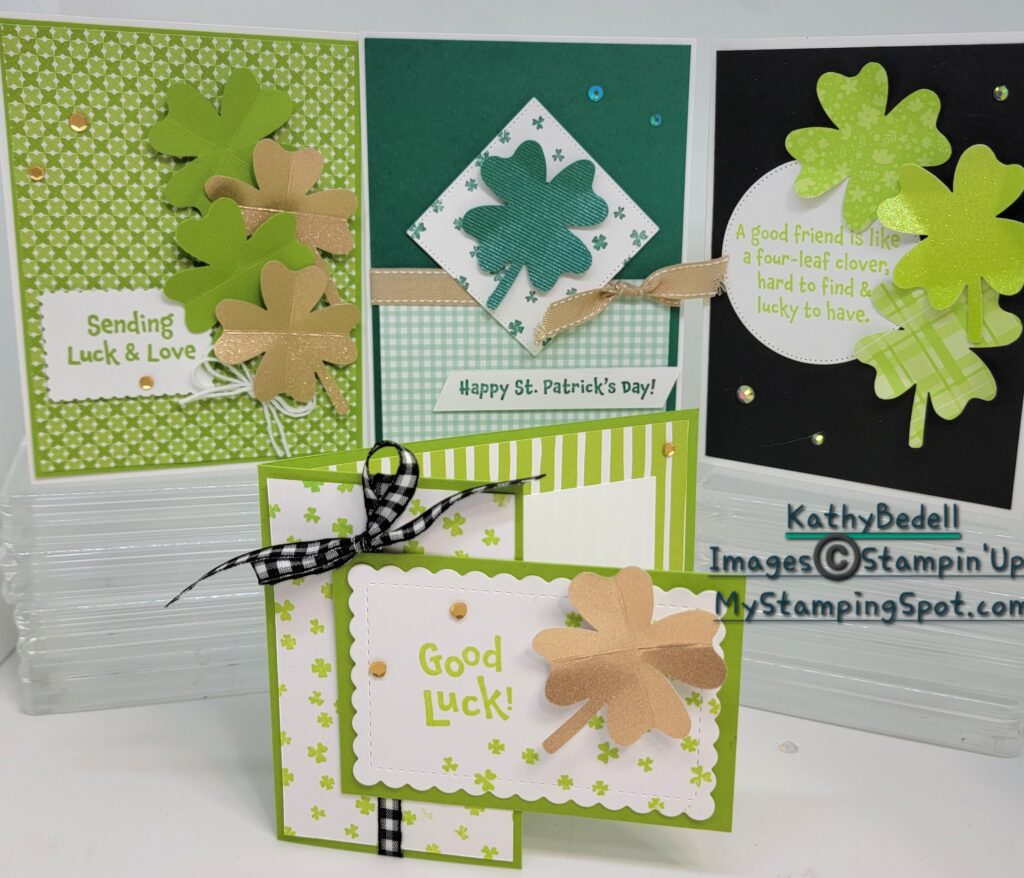 Make four "lucky clover" cards featuring the Lucky Clover Bundle.
You will get kits cut, die cut, punched with all the embellishments, envelopes and written directions with photos to complete the 4 cards pictured. Included will also be: -1/2 pack of the Textured Shimmer Paper, cut 6 x 12 -1/2 pack Fine Shimmer Paper, cut 6 x 12. -full pack Iridescent Rhinestone Gems
Cost $25 porch pick up/$34 shipped
** Please note that two of the cards require the shamrock stamp in the set, Lucky Clover. While you can substitue, if you purchase the stamp set, I will ship tit to you at no additional cost (an 11% savings). 

In adddition, I purchased a limited number of shamrock punches as prizes for a retreat I am running later this month. Since so many missed out, I am going to offer them to class participants instead on a first come , first served basis. Like the stamp set, if you order the punch, I will ship it at no additional cost (an 11%savings).
This is a fun collection of cards! They feature some gold shimmer shamrocks, some textured glimmer shamrocks, some in color DSP and sparkle paper shamrocks!
You can substitue ink colors and greetings, but to complete these card shown as is, you will need the Lucky Clover stamp set, Granny Apple Green, Parakeet Party and Shaded Spruce ink pads.
This class will ship no later than 2/24/2023 giving you plenty of time to receive them, complete them and mail them in time for a Boiled Dinner!
Register here: https://conta.cc/3RPxDEd
Slainte!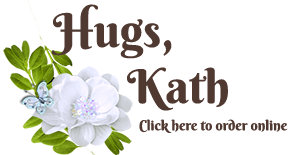 [shareaholic app="share_buttons" id="4832771"]