Order a Prepaid Paper Pumpkin subscription before 6PM Monday, June 30th and receive a $15 gift certificate to be used for any classes or products that My Stamping Spot offers.
Paper Pumpkin is a 30 minute, creative escape in a box that arrives in your mailbox each month. It contains all precut papers, embellishments, full photo directions and anything else you need to complete your project. Cards, mini scrapbooks, memo books and more! Watch this video to see June's kit:
June Paper Pumpkin
Click on the Paper Pumpkin tab above to see more of the past kits.
The $15 gift certificate offer is only available to pre paid subscribers, not pay as you go subscribers. All prices INCLUDE shipping!
Item #137858 1 month. $19.95
item #137859. 3 months $59.85
Item #137860 6 months $113.70 — save $1 per month
Item #137861. 12 months $215.40 — save $2 per month
Call or email Kathy with questions or if you would like us to place the order for you. (603) 475-9354 [email protected]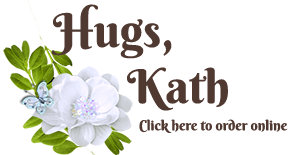 [shareaholic app="share_buttons" id="4832771"]