Coming April 21st–while supplies last!


This is just a reminder: tomorrow Stampin' Up! will publish the list of current items that they will be discontinuing. These items are on a first come, first served basis. Items WILL sell out, some of them very quickly. Anything in the 2013-15 In color suite will go especially fast. Those would be the colors Strawberry Slush, Pistachio Pudding, Baked Brown Sugar, Coastal Cabana and Crisp Cantaloupe. I am very sorry to see these colors go as they have been among my favorites!
I will send an email before dawn tomorrow. It will have a hostess code. Use this code and you will receive some of the hostess benefits! Free stuff is good!! if you spend over $150, do not put this code in, it will prompt you to pick out your own free items.
Although I am always here to help, tomorrow you must log on and place your order yourself or you can expect to lose out on some of the items you want. The inventory is real time, so if it lets you check out with the items in your basket, then you know you will receive them!
Many of the items will be clearances up to 50% off. There will be two separate lists you will want to look at. One will be for stamps only and the other will contain everything else:papers, ribbons, buttons, Big Shot items, punches and more!
Remember, check your email before your coffee in the morning!
Do not hesitate to call early with questions. I will not be able to place the orders for you, but I can answer questions. I drop my son at the bus for his Washington DC trip at 5:15AM…….so when I say I will be up early, I mean it!!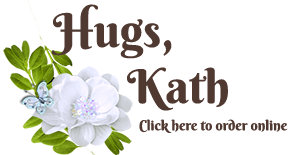 [shareaholic app="share_buttons" id="4832771"]