Today I am sharing a favorite family recipe. I know this is a bit out of the ordinary, but sometimes I serve these at my events and they are a stampers favorite!
My mother in law passed away just a little over two years ago. This was her recipe. I must confess, I never made these while she was alive…..Mom always made them at the holidays! After mom passed, I decided to keep up the tradition.
Much to my surprise, these are so easy! I wish I had a photo, but think: a drop biscuit with a glaze on top, then sprinkled with colored sprinkles!
These taste much like a biscuit but have a sweet touch to them….so yummy!
Heat oven to 350 degrees.
For dough…..Mix together:
1/2C shortening                                                                                                   3 eggs.                                                                                                                  1C sugar.                                                                                                               2 1/2 teaspoons Baking Powder.                                                                     2 1/2 teaspoons vanilla.                                                                                     21/2 C flour
For glaze….mix together:
1/2 teaspoon vanilla. 1/4 C confectionary sugar. Add milk and mix so that it is a fluid, but thick consistency.
Mix dough ingredients well. If the dough is a bit too stiff, add a drop of milk. Do not over mix or the dough will get tough.
Drop by teaspoon onto untreated, parchment lined cookie sheet. Bake at 350 degrees for 10-12 mins. The edges will turn golden, but the centers will still be very light.
While the cookies are baking, make the glaze. It is important to spoon over the cookies while they are hot and top immediately with colored sprinkles (AKA..jimmies where I grew up!). The glaze will melt over the cookies and the excess will drip off of them. I usually put a piece of wax paper under the cooling racks and glaze them right where I place them when they come out of the oven…..reduces mess!
Try these out and let me know what you think! These have become a family favorite as I am sure they will for you too.
Happy Baking!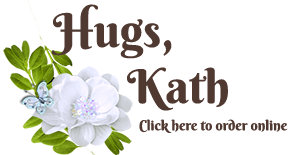 [shareaholic app="share_buttons" id="4832771"]