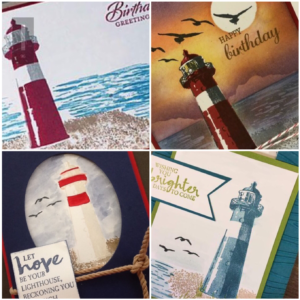 There is something about lighthouses that invoke optimism, hope and happiness.
In this class, we will make 4 cards using the stamp set High Tide. It will include all cardstock cut and ready to assemble, full color instructions, embellishments and envelopes. You simply need to bring your  Snail adhesive to complete the cards.
Class dates:
Wed, March 15th 7-10PM                                                                                                                                                                                     Friday, March 24th 9AM-Noon                                                                                                                                                                            Friday March 24th 7-10PM                                                                                                                                                                                 Wed, March 29th 9AM-Noon
If you choose the Class To Go option, I will supply you with a list of additional products like inks, etc that you will need to complete the kits. All kits will be mailed by March 22nd via USPS.
OPTIONS:
Class attended at My Stamping Spot: $15.00 Please specify your date/time choice in the comments section of check out.
Class To Go: $18.00 includes shipping. This will have all the cardstock cut and ready to assemble, instructions and envelopes. You will need your own stamp set and ink to complete.
Class and High Tide stamp set: $30.00 This can be completed at My Stamping Spot or To Go. To Go option includes all shipping.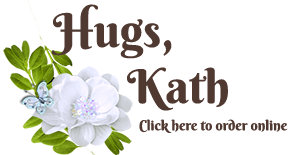 [shareaholic app="share_buttons" id="4832771"]