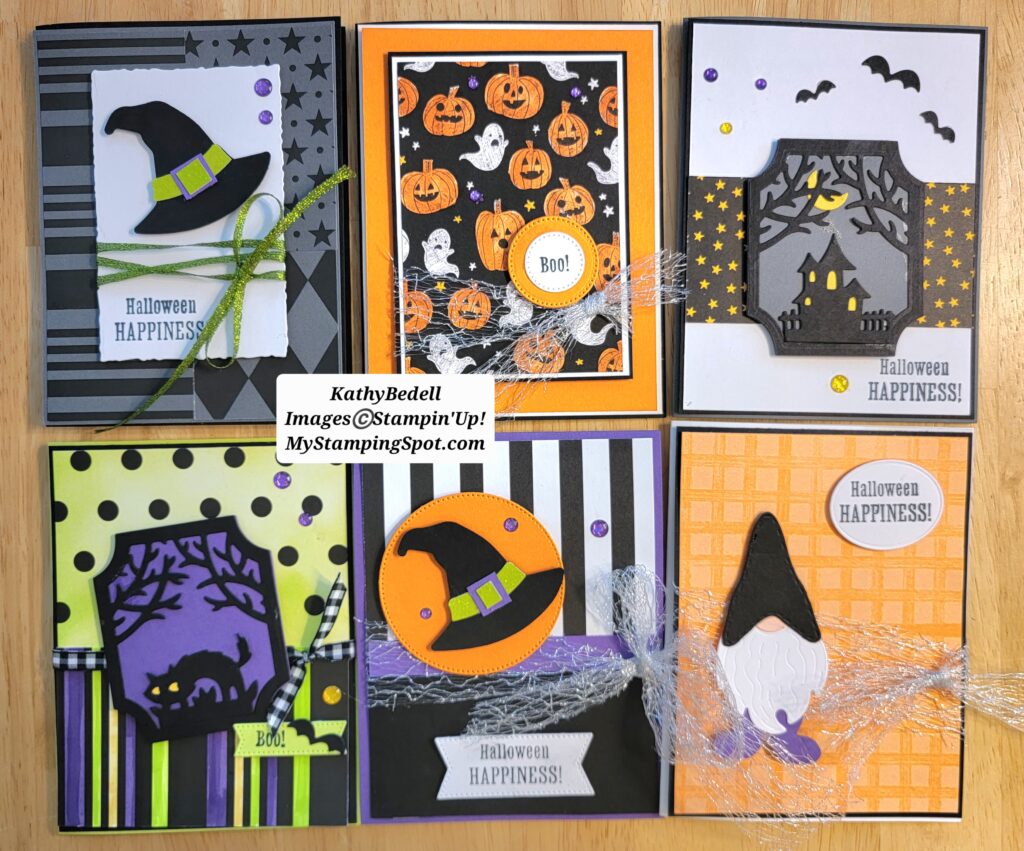 Everything comes cut, die cut, punched and ready to assemble with instructions, envelopes and all embellishments needed!
Plus, get over $22 in new products too! Included in your class will be:
-1/2 pack (cut 6″ x 12″) of the very versatile Black & White Designs DSP
-full spool of the 1 1/2″ Metallic Mesh Ribbon
-full package of the Glossy Dots Assortment
All you need is a black ink, an orange marker and your favorite sentiment to complete these cards.
Cost $25 Porch Pick Up.
$34 Shipped Priority
Order any or all of the Halloween themed stamp sets or dies and I will ship them to you at no additional shipping costs! That is an 11% savings! WooHoo!
Get more information/Register Now!
http://campaign.r20.constantcontact.com/render?m=1134175470235&ca=0cca3304-9f9b-4bf4-b383-5ec8d1f9819c
These cards are great for your friends, co workers or grandchildren. They are fun to create and fun to give!
I hope you enjoy this class….it was frightfully fun to create!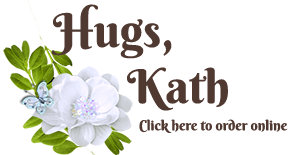 [shareaholic app="share_buttons" id="4832771"]