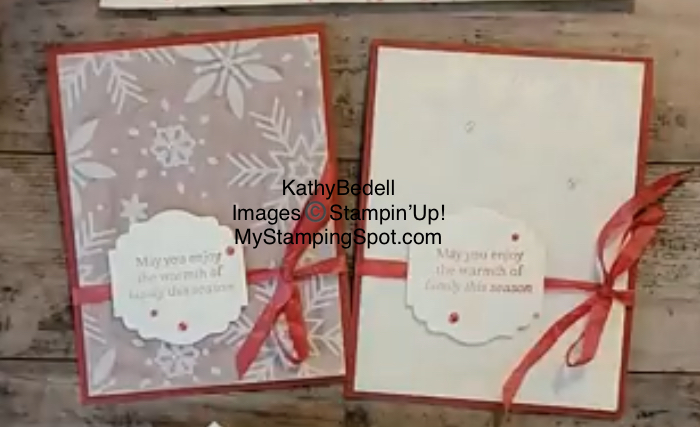 This simple card design features the Snowflake Specialty Velum. The card on the left places the Velum directly on the card front, whereas the card on the right places a piece of basic white card stock under the velum.
The card bases are cut from Cherry Cobbler card stock. Suprisingly, Stampin'Up! has no Cherry Cobbler ribbon in their selection this holiday season. so, unless you have a stash of it from previous years, try the technique I feature in this video.
I simply colored the White Crinkled Seam Binding with a Cherry Cobbler Blend and poof! a cherry cobbler ribbon to match. The truth is, you can do this trick with any color as long as you are using the alcohol based Blends. Regular Stampin'Writes are water based and the color will rub off if used.
Check out this 10 Minute Tuesday Video to see just how easy it can be to make beautiful holiday cards!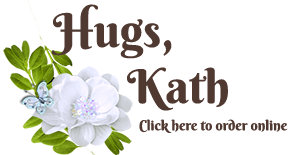 [shareaholic app="share_buttons" id="4832771"]