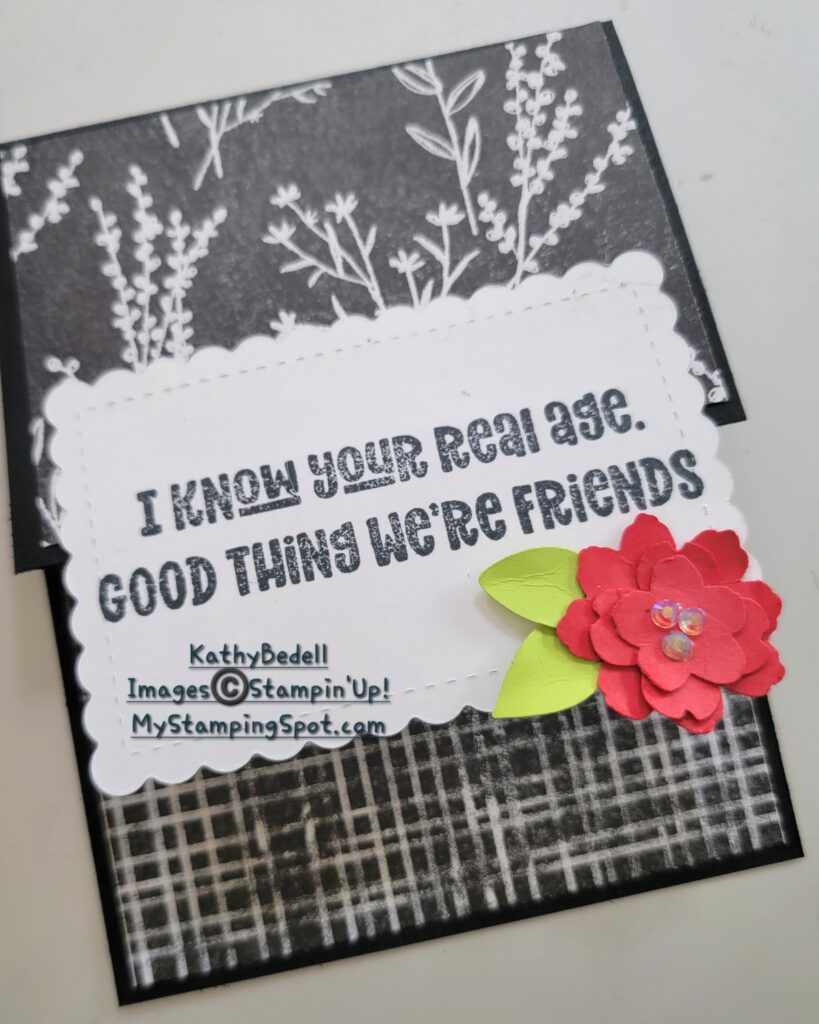 The stamp set Occasionally Funny can be found it the January-April Mini catalog and it makes some fun cards! I have paired it here with the Perfectly Penciled DSP from the annual Catalog and the Scalloped Contour dies to create this fun fold.
The card base is cut from black card stock at 8 1/2″ x 4 1/4″, scored at 5 1/2″. I held the card vertically with the short side in the front. I then cut the DSP at 4″ x 2 3/4″ (sprig print) and adhered this to the card front flap.
Next, I cut a piece of DSP (cross-hatched print) to 4″ x 5 1/4″ and lined the inside of the card with it.
I cut a standard Scalloped Contour die rectangle for the card front, but couldn't get any of the dies to fit inside without being seen for the inside. So, I turned the largest die into a square. You can watch how I did this using the YouTube link at the end of this post.
I finished off the card with flowers made by punching Sweet Sorbet and Parakeet party with the Petal Park Builder Punch and adding Iridescent Rhinestone Jewels.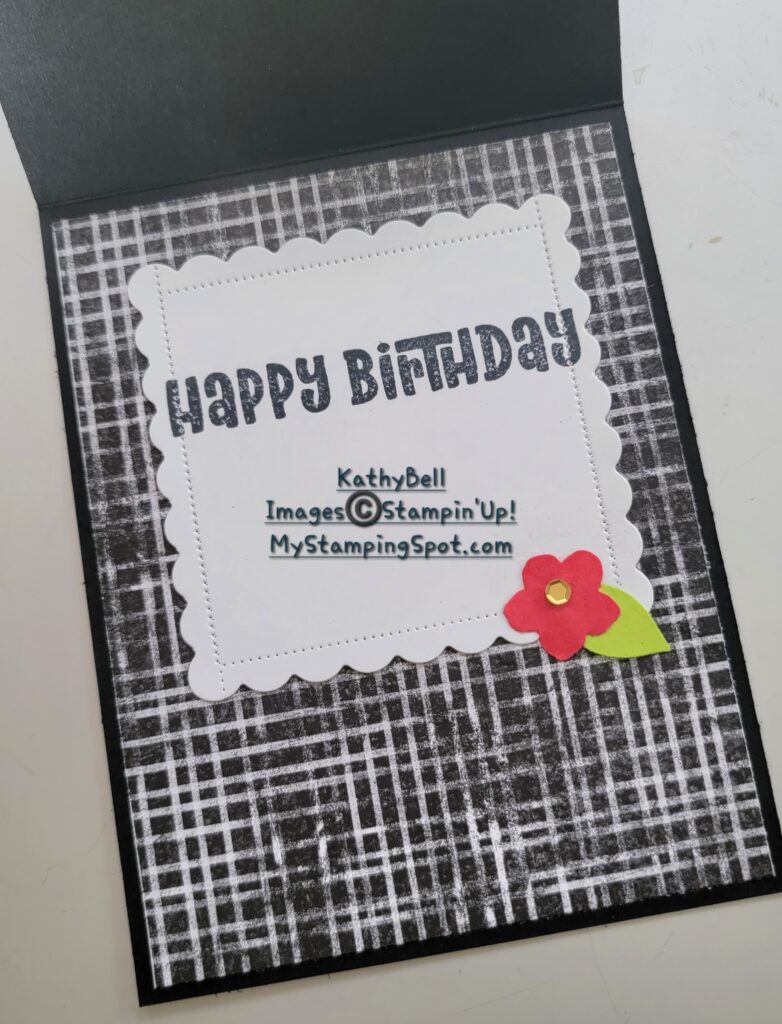 To see the details of how I created this card and how I created the square scallop out of the rectangle scallop die, you can watch the full video here: https://youtu.be/U-6ba5g05hc
All these products are likely to be discontinued soon when the discontinued list is announced. Now is the time to scoop them up instead of risking them being gone for good!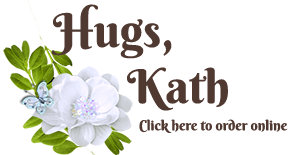 [shareaholic app="share_buttons" id="4832771"]