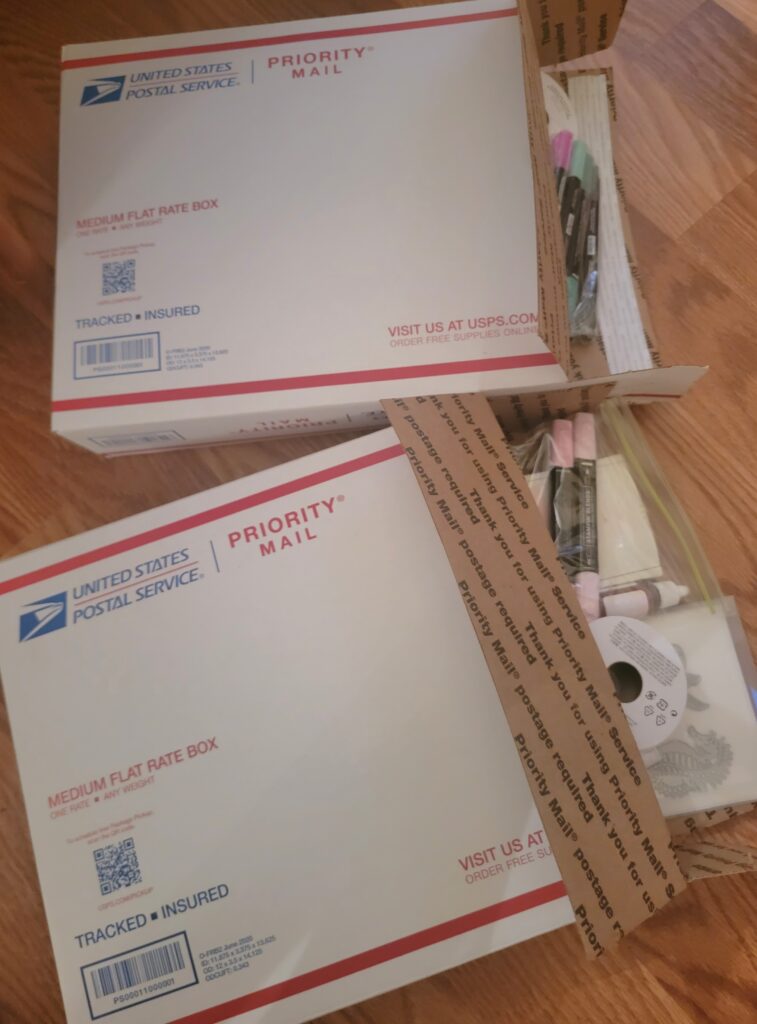 I hold a lot of in person classes and events. As a result, I have duplicates of many products.  I must clear my shelves and draws to make room for all the new exciting catalog products. I have a deal for you that helps me, helps you and helps some folks that are finding their food cabinets a little bare right now.
And, this is the deal of the year!
Spend $100 using host code RNEJCAAF at checkout & I will send you a medium, flat rate priority box stuffed with a combo of new and used stamps, bundles, cardstock, inks, embossing folders, blends, punches, DSP and more! Not every box will contain all items listed, but we will do our best to distribute products as evenly as possible. And, I will ship it FREE!
These boxes will NOT INCLUDE any Saleabration stamps as I know most of us have earned all we wanted.
Not every item is new. Some are used, including DSP's, but I have taken the time to go through everything and send you good, useable items. I am not sending little scraps or tiny pieces of ribbon. When possible, I have matched solid card stock with its matching inks, Bundles with matching DSP, etc.
Every box will have DSP (multiple packs). Every box will have 3-4 stamp sets. Every box will have at least 1-2 bundles (stamp and punch or stamp and dies). Every box will have ribbon and embellishments. These boxes will have a retail value of $250 or more!
I will total all orders once complete, subtract out my shipping cost to you and send the leftover proceeds to my local Food Pantry here in Londonderry, NH.
So, do you want in on this deal? There are a few steps to follow to receive your free box:
1) You MUST register for a box.I have a limited number of boxes, so registration will close automatically when they are all spoken for. There is no payment to register.
2) You MUST use the host code RNEJCAAF when you place your order.
3) You MUST place your order between 4/17-5/4/2023. This will give you the opportunity to order discount items that have been retired OR order your favorite new products from the upcoming 23-24 Annual Catalog that goes live on May 2nd. I will release any reserved boxes that have not had an accompanying order placed on May 5th.
I will ship your box within 48 hours of your order being placed using the host code.
Want an added BONUS? Stampin'Up! Announced today that any order of $75 or more will qualify for Free Shipping on one day only- April 19th. This is the icing on the cake, if you have been waiting for prices to drop on your retired items wish list!
Although it makes me sad that I cannot keep it all, I feel good about offering you a chance to make use of the products that I have loved while helping some folks who are struggling with hunger right now!
Register today for a win, win, win!
Register here:https://conta.cc/3MTaGzK
Always grateful, hugs, kath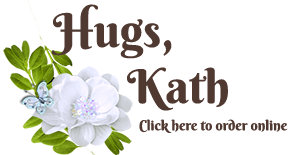 [shareaholic app="share_buttons" id="4832771"]