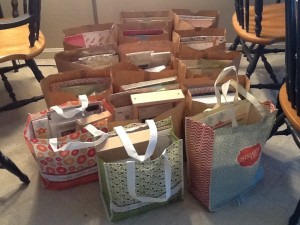 These bags are sooo full, I am afraid they may rip! Each has a minimum of 5-6 stamp sets plus papers, accessories and more fun stuff! Two even have paper pumpkin kits! Stamps are a combination of wood and clear in each bag. I tried to evenly distribute holiday stamps with spring/ birthday etc, so that no one gets only holiday stamps.
Cost is $5 per bag. Only three have Big Shot accessories in them so first come, first served on those. ( Hint: they are in the pretty totes in the front).
You can pick one up starting tomorrow. I will be having an open stamp from 9-Noon. Stop by, work on some projects or scrap for awhile for free. I will have coffee and a light breakfast.
If you can't make it in the morning, but want one of these "bags of surprises and goodness", email me and I will put your name on one. Please specify if you have a big shot and would want one with accessories for it and how many bags you want.
This will be on a first come, first served basis until the supply is gone. Thanks for playing along!!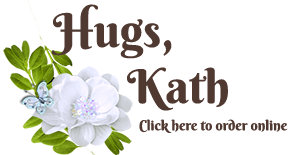 [shareaholic app="share_buttons" id="4832771"]