Here is the form…. I will post pictures and sample numbers for cards tomorrow. Print the below form and mail along with payment to:
Kathy Bedell
5 Park Ave
Londonderry, NH 03053
—————————————————————
Stamp-A-Stack 2014
Bring back the charm of an old fashioned Christmas by sending handmade holiday cards this year!
Join our Stamp-A-Stack 2014. You choose up to four designs for a total of 20 cards and envelopes for $25. If you are a member of any of my clubs, your price will be 20 cards for $15. Not a member? Spend $50 in merchandise (before S&H) and get the member price. Bring a friend that is not currently a customer of mine and receive a $5 discount. There is no limit to this offer! These kits can be mailed for an additional $2.50 fee. I will do all the punching and Big Shot cutting for you, but Stampin'Up! does not allow us to pre stamp images so you will need your own stamps and inks. Remember, spend $50 and you will get the reduced rate and I will ship the kits to you for free!
Here is how it works:
1) Decide how many cards you need to send.
2) Choose your designs from more than 20 sample cards.
3) Choose your date.
4) I will cut and prep everything for you. You show up on your desired day to enjoy a pot of hot soup, bread, desserts and spirits. There will be door prizes and many other fun treats!
Please circle one date:
Friday, November 21st 6-11pm
Sunday, November 23rd 1-5pm
Name:__________________________________________________________
Email:_________________________________Phone:__________________
Total number of sets of 20:__________
You can choose up to 4 designs for each set you buy. For example, you can choose 20 of the same card or 10 of two different cards or 5 of four different cards.
Choice #________Quantity:_________
Choice #________Quantity:________
Choice #________Quantity:_________
Choice #________Quantity________
Choice #________Quantity_________
Choice #________Quantity________
Paid Cash Check Total paid $________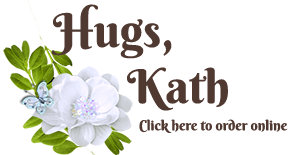 [shareaholic app="share_buttons" id="4832771"]