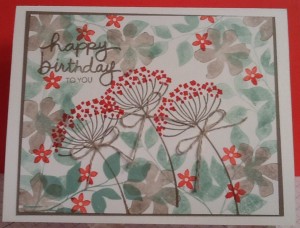 This card was made by Gay…..isn't it beautiful? She choose to stamp Summer Silhouettes in the new '15-'17 In Colors Tip Top Taupe, Watermelon Wonder and Mint Macaron. This stamp set uses a method called Two-Step stamping. With this method, you have the ability to angle the blooms in various ways to suit your card design. Notice the added detail of the Linen Thread bows on each bloom.
I have to admit, I have had this set for a few years and I think I have only inked it once. For some reason, it just never inspired me. Well, that has changed, Gay……I see endless possibilities now and can't wait to take it out and ink it up for my next round of club classes!! Thank you for the inspiration.
Nice work, Gay! Love it!
Stamp: Summer Silhouette #132082 wood $25   #126447 clear $18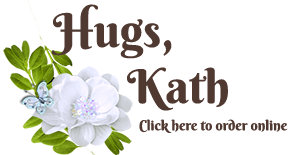 [shareaholic app="share_buttons" id="4832771"]