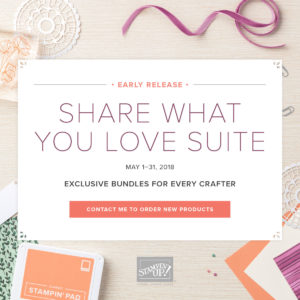 SHARE WHAT YOU LOVE SUITE
An early look at products that will be launching in our annual catalog next month. You can purchase them starting today through the end of May at a special discounted bundle price, equipped with extra freebies! As a bonus, order either the A Little More Bundle or the Gotta Have it All bundle and receive a free tutorial to make 4 cards using your new products!
Better yet, use hostess code SRPS7XVY to receive a certificate for a June catalog purchase!
Order: Just getting started and receive a $5 certificate
A Little More Please bundle receive a $10 certificate
Gotta Have it All bundle receive a $15 certificate.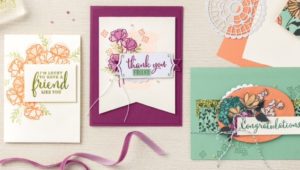 These certificates will only be redeemable through me, Kathy Bedell after June 1 and they will only be awarded if you use the above provided hostess code.
http://youtu.be/YPHInF9q41Q
You can see what is in the bundles here: https://su-media.s3.amazonaws.com/media/Promotions/NA/2018/Share%20What%20You%20Love/04.01.18_CUSTOMER_FLYER_SHAREWHATYOULOVE_US.pdf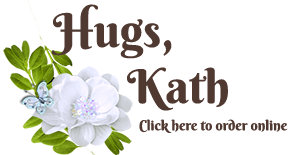 [shareaholic app="share_buttons" id="4832771"]