My Third Annual Catalog with a Cause Party!
This year, I have chosen the Sonshine Soup Kitchen in Derry to be the beneficiary.
Saturday, June 2, 2018
4;00-8;00PM Open House style
You do not want to miss this event!! It is so fun! There will be door prizes, games, raffles, make and takes, food and special offers only available at this event.
To Benefit the Soup Kitchen, I have cleared out all my unwanted inks, stamps, card stock, ribbon, dies punches and more! They are for the taking, FREE. All I ask is that you bring a generous amount of non perishable food items in exchange for whatever you take. That's right…..BRING A TOTE BAG! I will accept cash/checks as a donation as well.
Among some of the requests that the Soup Kitchen has made:
-Soft Scrub Cleaner
-Clam Chowder
-Sturdy Paper Plates to serve guests. ( They are hoping for heavy duty plates for those messy meals)
-Styrofoam Bowls for soup
-100% juice
-Salad dressings (please, no red wine vinegar as requested by the soup kitchen staff)
-a variety of boxed cereals
-jam of any flavor
They will, of course, not refuse any donation. This is just their biggest wish list right now.
This has been a very busy event, so I am using my entire first floor this year so that there is plenty of room for everyone to eat, stamp and chat.
PLEASE RSVP no later than May 31st so that I have an idea on how many card kits to make up and how much food to provide.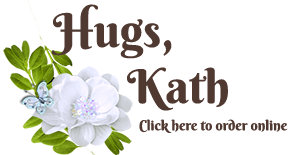 [shareaholic app="share_buttons" id="4832771"]